Tom Cruise has his eyes set on Shakira, and the Colombian singer is reportedly "begging" him to stop. Shakira and Tom sparked romance rumors after they were spotted at an F1 Grand Prix in Miami earlier this month.
Is Tom Cruise pursuing Shakira?
Tom Cruise and Shakira were pictured together at the F1 Grand Prix in Miami, which led their fans to wonder if there was a romance brewing between the two. Spanish news outlet Marca reported that Cruise was "absolutely mesmerized" by the Colombian beauty and told his friends that he felt a connection with her. The Top Gun Maverick star reportedly sent Shakira flowers but met with disappointment when he realized she was not looking for love at the moment.
Shakira begs Tom to stop flirting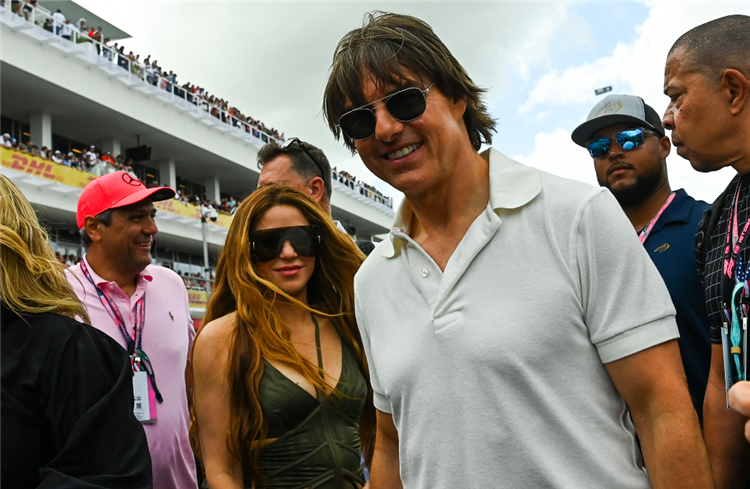 Shakira's focus is understandably her children, Milan and Sasha, following her split with their father, Gerard Pique. A source told Heat magazine that the singer has been "begging" Tom to stop flirting with her. The source also added that Tom was "giddy" after his first meeting with Shakira, similar to how he felt after his meeting with his ex-wife Katie Holmes.
The source added, "She doesn't want to embarrass or upset him, but there's no attraction or romance on her part – she was just being friendly. She's flattered but not interested." Shakira has reportedly relayed a "polite: message to Tom regarding the same."
Tom and Shakira at the F1 Grand Prix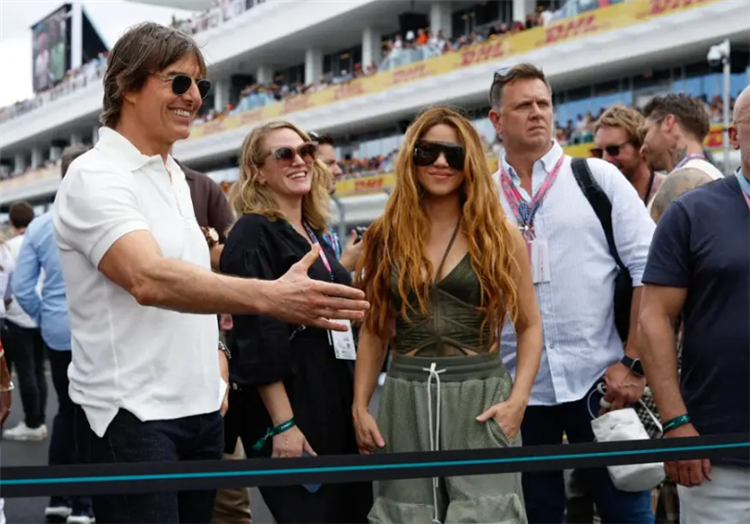 The duo was spotted at the F1 Grand Prix together, where they spent time in a private hospitality suite. Shakira and Tom were snapped, having an animated conversation during their meeting. A source has spoken to US Weekly about the outing, and explained, "Shakira had a great time hanging out with Tom at F1, but she has no interest in dating him."
The source added that the singer has decided to take a break from dating after her separation from her long-term partner Herard Pique. They revealed that she thought Tom was "really nice" and she "enjoyed his company."
The source spoke about what the singer thinks about the rumors: "Shakira has seen the online rumors that Tom has been courting her — and how fans are chiming in with their opinions — but she thinks it's hilarious because it's just not true. She had a fun time when they chatted, but that's as far as things have gone."