"I didn't expect to like the script as much as I did when I first read it," Harmon shared of 'NCIS'
Mark Harmon had a very special reason behind his decision to join the cast of NCIS.
The 72-year-old actor, who has starred on the series since its premiere in 2003, admitted that he was drawn to the CBS procedural thanks to his character's name, Special Agent Leroy Jethro Gibbs.
"I didn't expect to like the script as much as I did when I first read it," Harmon, who left the show in 2021, told Entertainment Tonight. "I was reading other things and I was also trying to stay home — young family, and I wanted to try and be home more."
"I read 'Leroy Jethro Gibbs' and thought, 'Huh, I like that name,'" he added. "And then for a brief second when I decided that I liked the idea of the project, the name changed."
Harmon recalled finding out the character would be named "Bob Johnson or something like that."
"I went, 'No, no, it's gotta be Leroy Jethro Gibbs.' The creator said, 'No, you can't play a guy named Leroy Jethro Gibbs,' and I said, 'Why not?'" he explained. "And then it went back and I was happy about it."
Harmon recently opened up to PEOPLE about why being home for Saturday breakfast with his kids and wife Pam Dawber was another factor in doing the series.
"It was important to be able to make pancakes on Saturday morning," he said. "And there were some times where that meant not sleeping. You just came home and took a shower and came back down. And yet I look back at it and I don't miss the sleep."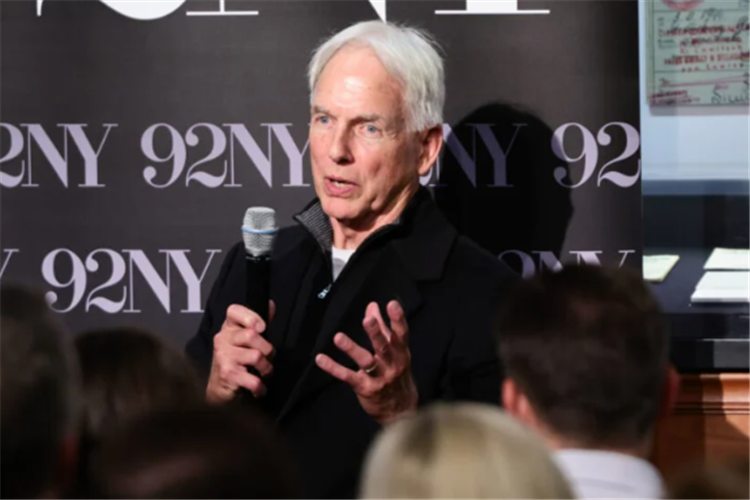 "I still missed things," he added. "I was working, but I've been part of their lives."
The actor said goodbye to the procedural in the fourth episode of season 19 when his character decided to stay in Alaska indefinitely after solving a case.
"What has always drawn me here is the character I play and to keep it fresh and to keep it challenging," Harmon said in a special featurette on the show's season 19 DVD release in 2022. "Plot-wise, this character has taken the path that it did. I thought it was honest and OK with."
When it came to his character, Harmon said he believed Leroy Jethro Gibbs is "not retired," adding, "The character is living in Alaska as far as I know."
He told ET that he is open to the possibility of returning to the longtime series, joking, "He's probably sitting in a stream up in Alaska fishing. Is he going to get out of the stream? I don't know. But if he is, I don't know about it."
The actor, who released his non-fiction book Ghosts of Honolulu: A Japanese Spy, a Japanese American Spy Hunter, and the Untold Story of Pearl Harbor, also reflected on the success of the CBS series and the show's 20th anniversary, saying, "As an actor, you don't think in those kinds of terms. You're thinking, 'TV series, if it does three years, we're gifted.' But they've done well and they've worked hard and so it's a really good group of people."
"I don't know that any of us thought that the show was going to be around as long as it's been around," he added.