Paramount+ is upping its reality content this May, with a new series starring the Stallone family and the finale of Survivor Season 44 set to air this month. In case you're looking for new shows to watch, the streamer will also air a handful of new episodes from series like Fatal Attraction and Grease: Rise of the Pink Ladies this month.
This ongoing season of Survivor will continue to stream new episodes the day after they air on Paramount+, with the finale scheduled for May 24. After the merge, some wild twists have hit the tribe in the form of new idols, control-the-vote advantages, and more. Who will make it to the end, and who will be the sole Survivor?
In other reality content, Paramount+ is bringing The Family Stallone to our screens May 17. The new series will follow, you guessed it, the Stallone family. More specifically, though, the reality show will dive into the life of Sylvester Stallone's three daughters, as well as his wife and her skincare business.
Paramount+ will also continue airing episodes of its new Fatal Attraction reboot. The Lizzy Caplan-led story sees the original Glenn Close film spun into an elongated mini-series following the same events of the film. Catch new episodes when they air every Sunday.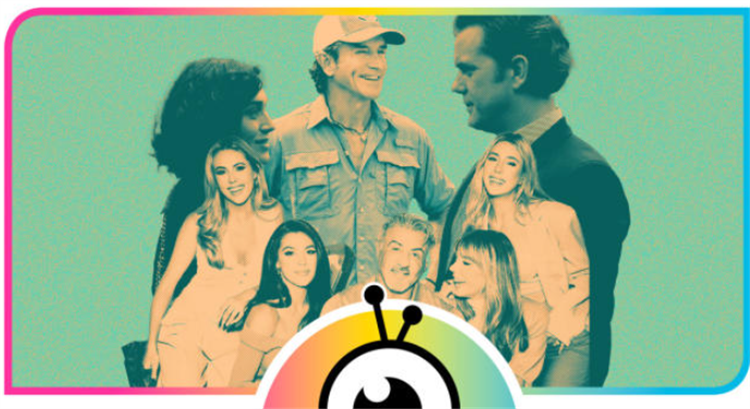 Take a look at the full list of titles heading to Paramount+ this May below.
May 1
Attack the Block
Babel
Barefoot
Bend It Like Beckham
Cast Away
Cat on a Hot Tin Roof (1958)
Claws Of Steel ("Wong Fei-Hung Chi Tit Gai Dau Neung Gung")
Cold Mountain
Coneheads
Date Night
Dead Poets Society
Dr. Wai: The Scripture With No Words (Mo Him Wong)
Dragon Lord
Dragons Forever
Failure to Launch
Forrest Gump
Fresh
Gone in 60 Seconds
Gunfight At The O.K. Corral
Guys and Dolls (1955)
Hamburger Hill
Hardball
He Got Game
Hoffa
Invasion of the Body Snatchers (1956)
Jackie Chan's Project A
Jackie Chan's Project A2 (A Gai Waak Juk Jaap)
King Arthur (2004)
Kinky Boots (2005)
Little Women (1949)
Losing Isaiah
Mean Girls
Mission: Impossible
Mission: Impossible – Ghost Protocol
Mission: Impossible II
Mission: Impossible III
Moneyball
Nicholas Nickleby
Patriot Games
School of Rock
Shaolin Soccer
Something Wild
Son of Rambow
Tell
The Aviator
The Birdcage (1996)
The Blind Swordsman: Zatoichi
The Crow
The Heartbreak Kid
The Joy Luck Club
The Other Guys
The Quiet Man
The Shootist
The Sum of All Fears
The Way Of The Dragon
Tiger Cage
Tiger Cage II
Titanic
Tombstone
True Lies
West Side Story (1961)
What's the Worst That Could Happen?
While You Were Sleeping
Zu: Warriors from the Magic Mountain
May 2
Thalia's Mixtape: El Soundtrack de mi Vida
King Charles: The Boy Who Walked Alone
May 3
The Tiny Chef Show (Season 1)
May 5
Death's Roulette
May 7
VICE (Season 4)
May 12
RuPaul's Drag Race All Stars (Season 8)
RuPaul's Drag Race All Stars Untucked (Season 5)
May 16
Three Thousand Years of Longing
May 17
The Family Stallone
Blue's Clues & You! (Season 3)
Breaking the Sound Barrier
May 18
The Best of KG Certified (Season 1)
May 19
Ghosts of Beirut (Season 1)
May 23
Rosie's Theatre Kids
Afghan Dreamers
The Fire That Took Her
May 24
Inside the Factory (Seasons 1-2)
Kung Fu Panda: Legends of Awesomeness (Season 1)
Love & Hip Hop Atlanta (Season 10)
Ten Steps to Disaster (Season 1)
May 28
Top Five
May 30
WifeLike
May 31
Dallas Cowboy Cheerleaders (Season 16)
George Michael – A Different Story
George Michael – Freedom Uncut
George Michael – Live in London
MTV Floribama Shore (Season 4)
Siesta Key (Season 4)
The Tidal Zone SpongeBob Universe Special