The actress plays Summer, an environmental activist who gets romantically involved with Kevin Costner's John Dutton, on Paramount Network's blockbuster drama. Perabo sat down with ET's Rachel Smith on Tuesday in New York City to weigh in on the final episodes of the series, which are due to start airing in November (if the ongoing writers' strike doesn't delay its return), and also advocate for safe gun use in media and on Hollywood sets.
"I hope [the writers' strike] doesn't have an impact. I stand with the writers in solidarity and I'm really glad that they are fighting for fair wages and transparency and I hope that we can end this strike soon. I know [creator] Taylor Sheridan was writing before the strike was happening and one of the fun things about working on a Sheridan show is that you really don't know what's gonna happen," Perabo tells ET while promoting "Trigger Warning: Gun Guidelines for the Media," a collaboration between Hollywood, Health & Society at USC's Norman Lear Center and Brady United, an organization for gun control and gun safety. "I have no idea what's happening next and the whole thing left off on this cliffhanger, so I'm waiting myself."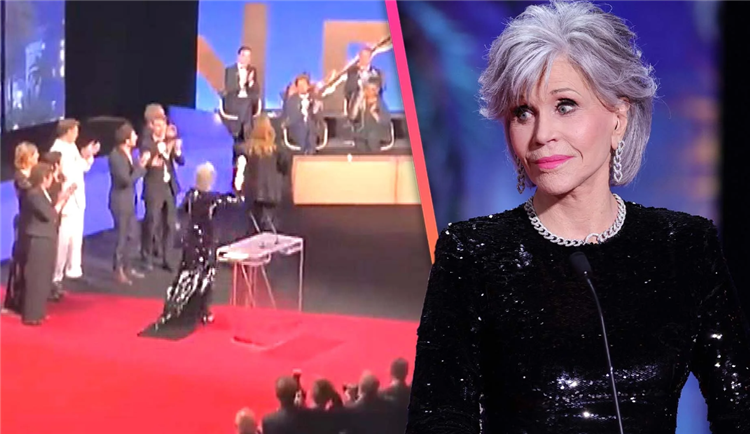 Paramount Network announced May 5 that Yellowstone would be ending in its current form after wrapping up season 5, with a sequel spinoff series launching in December. Though no cast members were attached to the new spinoff at the time of the announcement, Matthew McConaughey is lined up to star in a Yellowstone extension.
"If it were up to me, I would want it to keep going, but I know that Taylor is writing the prequels and he has all these things that he's doing and he wants to expand the whole thing," Perabo said of Yellowstone's farewell, "so even though Yellowstone might be ending, there may be so many more things to come."
She said McConaughey "could be good in the Yellowstone world." Paramount boss Chris McCarthy intimated back in April that a new Yellowstone series led by the Oscar winner was moving forward regardless of Costner's status on the flagship. "He lives in Texas, he understands the cowboy lifestyle," Perabo said. "This is what I gotta say, he better be a good rider because Taylor Sheridan is a great cowboy. But if you don't know how to ride, I don't know if cowboy schools [are] gonna get you up to Yellowstone level. You better come in with some experience."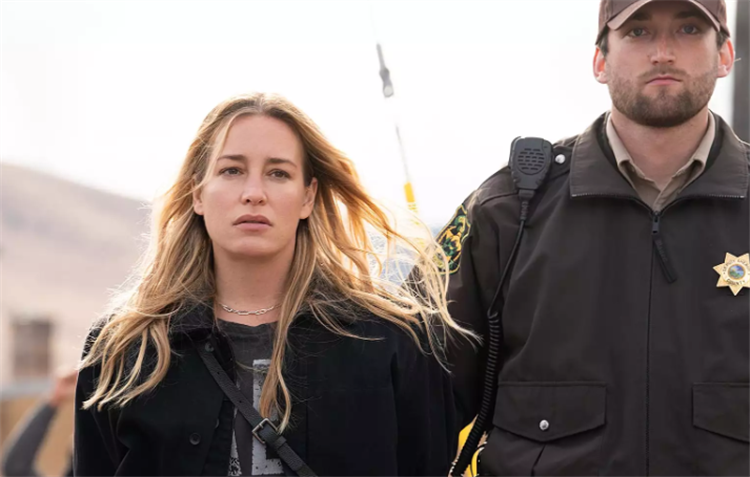 While Yellowstone fans wait for the eventual return of the Duttons to the small screen, Perabo reflected on playing Costner's onscreen love interest and recalled her initial thoughts when she had her first kissing scene with the actor in a December 2022 episode.
"I went bananas over it when I saw it on the page. I had to go up to Kevin and be like, 'Um…,' and I just had to say, 'Let's just be respectful, I have to do this scene,'" Perabo remembered, admitting that there was weight behind that kiss between Summer and John at the county fair. "It's a little weird 'cause Kevin Costner is a big movie star! I was happy with the fan reaction. I mean, I love our show so much and I like how wild it is. I like how people get so excited and can't believe what's happening next. That's the kind of show I like to watch. The next day you go to work and you say, 'Oh my gosh, can you believe it?'"
And like the fans, Perabo isn't sure what the future holds for Summer after the midseason finale, which saw her character on house arrest at the Dutton house while the majority of the crew head off to Texas. "I don't know if we start the next [episode] and they're coming back from Texas. I don't know if we're all gonna go to Texas," she hypothesized, acknowledging that she can't comprehend life for Summer without John in it. "I also don't want to imagine a life for Summer in the winter in Montana. She's on house arrest so I hope John comes home or gets her sentence commuted to Texas."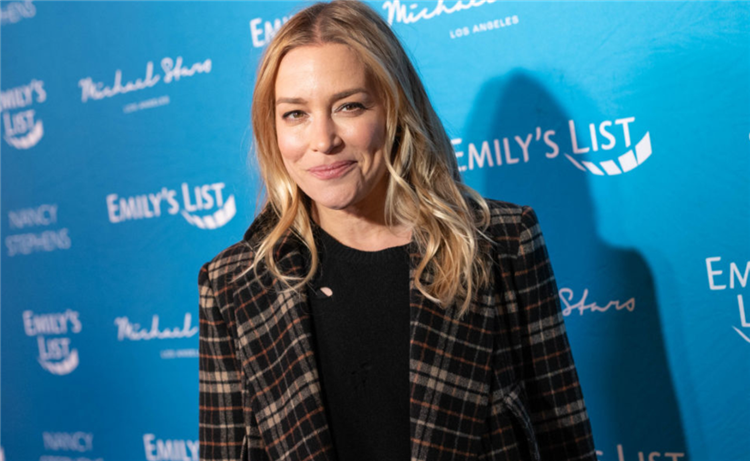 Perabo has teamed up with USC's Norman Lear Center and Brady United to advocate for the depiction of safe gun use in media on the heels of a newly released study, "Trigger Warning," which aims to serve as a resource guide and highlights the ubiquity of guns in the media over the last few decades.
"It's talking about how we see guns predominantly on television and there's a lot of ways that we need to work on this gun violence epidemic in America," Perabo said. "But we can all do something to work on this problem together. One thing we realized is how guns are portrayed on television and… we can tackle some of these problems by just normalizing safety. One of the things that I'm really proud of that we're talking about in the guide is safe storage. A lot of people who own firearms who are responsible gun owners, when they are finished using their firearm, do not unload it and store it in a secure place."