While the fifth season of Yellowstone was not as action-packed and driven as the show's previous outings, it still featured quite a number of tension-filled scenes and even more tear-jerking moments. And for some reason that was never quite explained — maybe once again having to do with the Kevin Costner drama that supposedly led to Paramount deciding to end the series — this ongoing fifth season was split into two parts.
The first part, consisting of eight episodes, premiered from November last year to January 1, and the second and final part, comprising a mere six episodes, is expected to make its way to the small screens sometime in late 2023. That means only a few months separate us from the bespoke end of Yellowstone, so this might be the perfect opportunity to brush up on your knowledge of what happened in season 5 and prepare for John Dutton's last ride.
In this article, we go through and rank some of the biggest scene-stealers in Yellowstone season 5.
10. Buck Taylor (Emmett Walsh)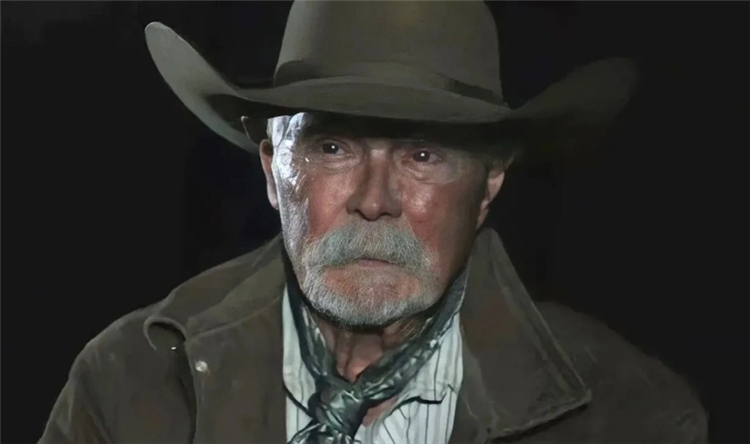 Yes, I know; Emmett Walsh is an insignificant side character who's appeared in less than a dozen episodes since Yellowstone's conception. And it's true that when he did appear, Emmett was usually there to sell the scene, as opposed to lead or influence it. But even with all of that in mind, his appearance in season 5 will be etched in our minds for a very particular reason.
The grizzled rancher might not be a crucial player in the Yellowstone world, but Taylor Sheridan used his character to drive home a very important and recurring theme in this world; the value of a life well-lived.
9. Lilli Kay (Clara Brewer)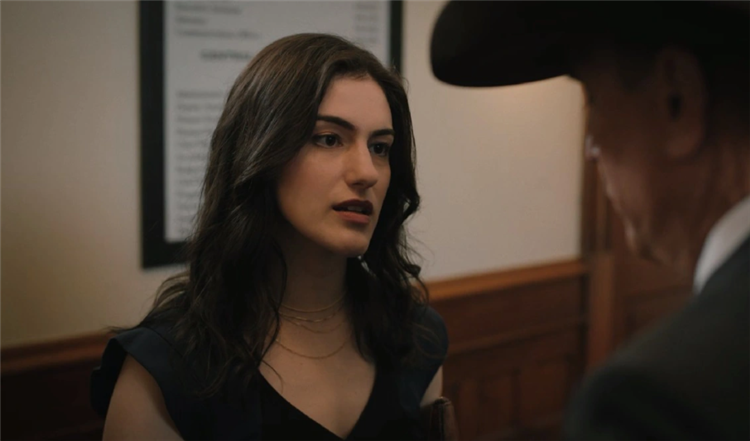 Who would've thought that Governor Dutton's shy assistant would grow into such a powerful presence by the end of Yellowstone season 5, or more accurately, its first part? Lilli Kay was a late addition to the cast, but she understood the assignment perfectly, and captured Clara's character in such a way that made sure fans would remember for a long time.
Clara might actually be a side character that you remember the next time Yellowstone comes on, and not just because we included her in this list.
8. Dawn Olivieri (Sarah Atwood)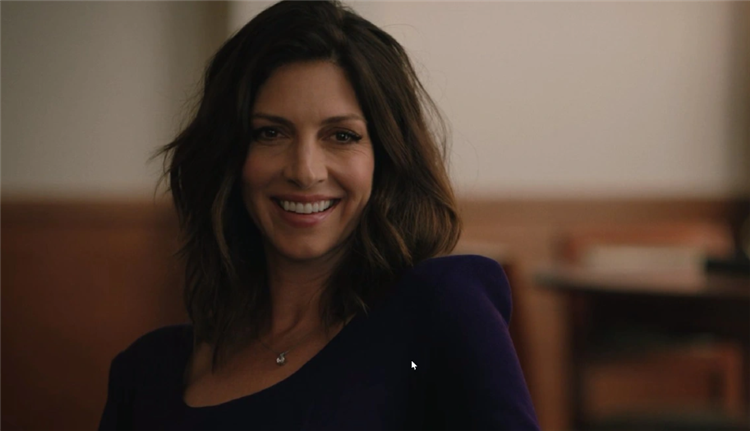 In a show that introduces a villain each season, it becomes a challenge to keep things fresh when you're just yet another name to join the long list of adversaries the Duttons eventually dispose of. And yet, despite her menacing presence in season 5, the family hasn't been able to do anything to stop Sarah Atwood.
Olivieri brings to life the very definition of a cunning villain, a modern embodiment of a corporate femme fatale that stops at nothing to achieve her sinister goals. And achieve them, she will, if the first eight episodes are anything to go by.
7. Cole Hauser (Rip Wheeler)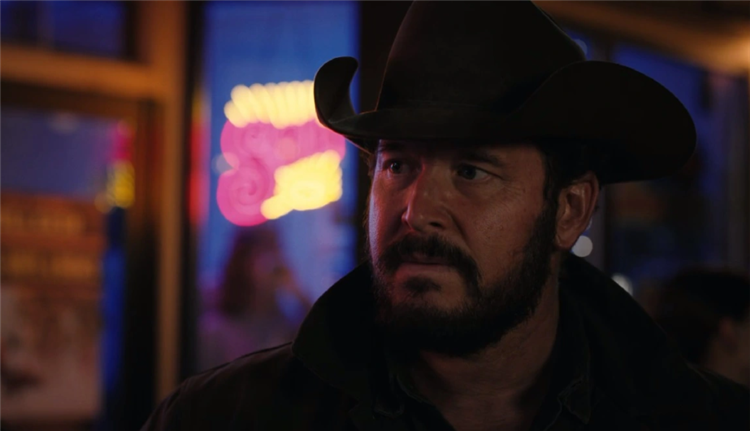 You didn't think we were going to forget about our boy, Rip Wheeler. Cole Hauser brings back Rip just as fans know him: A loyal, diligent, and honest man in a world where that is increasingly turning into a rare commodity.
But if you're wondering why Rip is on this list when all he's done is just be himself, there's a very good reason. In the fifth season of Yellowstone, Rip showcased exactly what it was that Beth Dutton initially fell in love with. Rip isn't just a henchman to be directed at John Dutton's whim; he's an incredibly understanding human being who knows how to find his way out of a conflict. And yes – surprising Beth by bringing her to a dream vista also influences our decision to include Rip in this ranking.
6. Josh Lucas (young John Dutton)
It's always a joy to see Josh Lucas as a younger John Dutton on Yellowstone. To know that this serene man who is always giving a philosophical speech about one thing or another wasn't always like this. This doesn't mean Josh Lucas isn't a badass like Kevin Costner. If anything, it seems that the younger John has more of a temper, so the subtle differences between the two is an interesting characterization tangent.
As we get closer to Yellowstone's ultimate ending, the show is giving us more glimpses into John's old life, and his interactions with a youthful Rip Wheeler in season 5 are definitely among the season's highlights.
5. Wes Bentley (Jamie Dutton)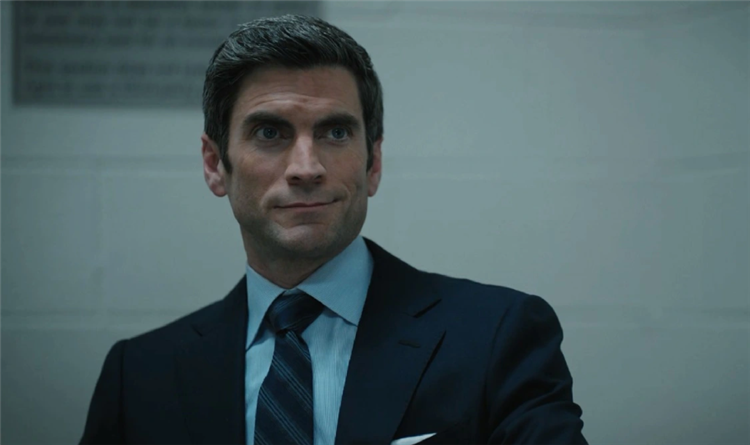 Yellowstone has slowly been building Jamie Dutton to become the ultimate villain of the story, but at the same time, you can't help but understand where he's coming from in this conflict. Jamie is a nuanced and layered character, even if what he does more often than not ends up infuriating a lot of people.
His moral dilemma reaches an all-time high in season 5 as he decides what path he must choose to persevere in this fast-changing world. Jamie is forced to deal with his father's stubbornness and backward ways while the world outside puts pressure on him because of his position as Attorney General.
Frankly, we can't wait to see what will happen to the outcast Dutton (well, technically a Randall) as season 5 builds toward its finale.
4. Kelly Reilly (Beth Dutton)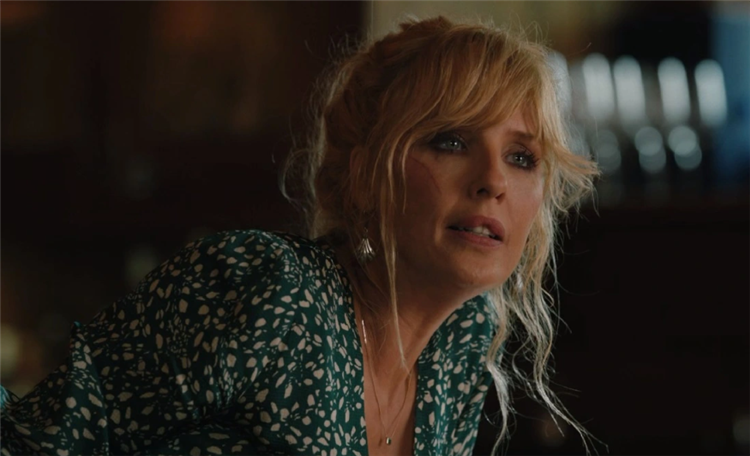 Where Jamie's name comes up, Beth can't be far behind. The prodigal daughter continues her mean streak well into season 5, though being with Rip has clearly affected her to some extent. Beth is also coming to terms with the tragedy that befell her because of Jamie, which — paired with the duality of their suffering when it comes to Monica — leads to one of the most emotional scenes in the entire series.
Even if Beth manages to forgive Jamie — which we highly doubt — the two of them are interlocked in a deadly conflict that can only end with one of them dead. Jamie isn't simply trying to preserve his father's ranch by going against his decisions anymore. He is actively opposing John, and will stop at nothing to see him undermined in every sense of the word, unless Beth has anything to say about it, and something tells us we'll see the ultimate fate of their inevitable clash in the remaining six episodes.
3. Luke Grimes (Kayce Dutton)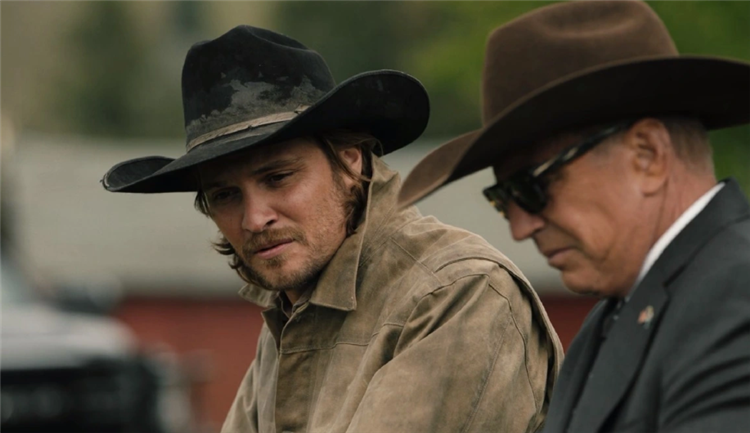 Kayce has always been a fan favorite in the Yellowstone fandom for his steadfast demeanor and overall competence, but now that a major tragedy has struck the Dutton-Long family, the youngest son has been left to ponder if this is the life he envisioned for his family in the first place.
Something tells us the former Navy SEAL still has a bunch of badass moments to live through in the second part of season 5, but even if the plot somehow ends up sidelining Kayce, you can still enjoy several amazing moments with him at the lead in the first part. His scenes with Monica, in particular, inspire a certain sense of maturity and stoicism in the face of loss that we all could probably learn from in our own lives.
2. Kelsey Asbille (Monica Long)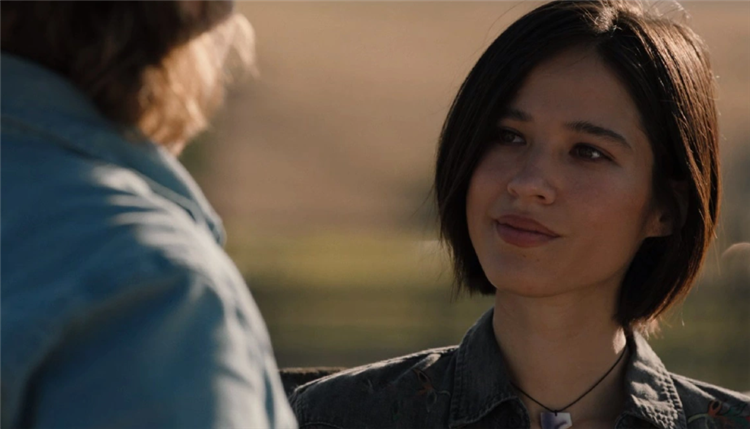 Kelsey Asbille is the unlikely star of Yellowstone season 5. In a season where there have been so many wonderful performances to behold, it's strange to think that Monica manages to steal the spotlight yet again, but that's exactly what Asbille manages to bring to the role because of her character's loss.
There's a lot of tragedy to go around in the Yellowstone universe. Indeed, the very idea sitting at the core of the story is the death of tradition and the cruel march of change, and so much of the series has been spent in rumination and melancholy, especially by the lead actors. When you really think about it, there's a unity to what John Dutton and the Reservation are fighting to preserve, and though Monica started her journey hating her father-in-law, she's grown to understand him and even stand by his side.
Seeing that unfold in season 5 — and seeing her deal with one of the worst tragedies that could befall a human being — is a truly unforgettable milestone of character growth.
1. Kevin Costner (John Dutton)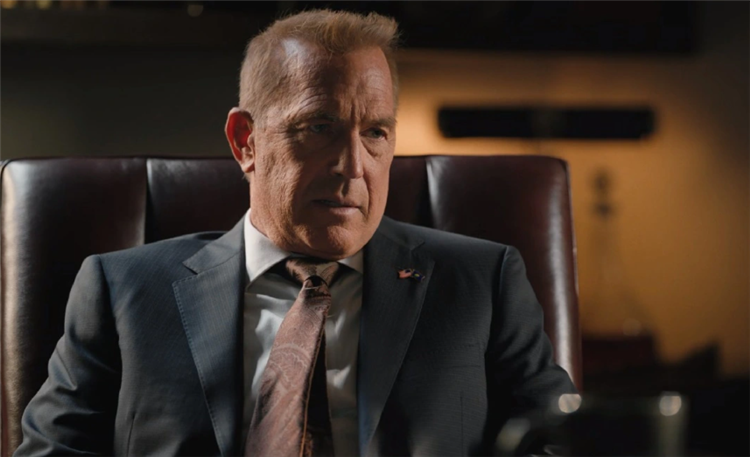 This may come as a no-brainer, but Kevin Costner remains the beating heart of Yellowstone, and many even seem to think that it's his departure compelling the network to bring the show to an end. John Dutton is simply what makes the series, and that continues to be the case all through season 5 as the rancher tries to adjust to a life of political maneuvering.
Have you missed John Dutton's insightful one-liners? Or the levelheadedness with which he approaches every problem? Or how he is ultimately one of the good guys, even if he doesn't get there in a straightforward manner? Well, all of those are highlights of Yellowstone season 5, and the show doesn't shy away from basking in the character's screen-sizzling charisma.
Lastly, it's worthy of note that Yellowstone hasn't accidentally put John in that position. The show is actually making it a point to show its audience what would happen if a truly decent human being — a man of simple ways, if you will — took on a position of power as a leader and a politician. Frankly, we can't help but envy the people of Montana their choice for governor, even if it's in a fictional context.