The screen icon blazed a one-of-a-kind trail, the kind that's impossible to duplicate
At 93, Clint Eastwood isn't slowing down.
Eastwood is known for his unfussy filmmaking. Still, given his age it's reasonable to think he wants to tell as many stories as possible before he leaves this mortal coil.
And then what?
Eastwood is irreplaceable on a number of fronts. He's one of the most successful actors to transition to directing, earning two Oscars for his behind-the-camera efforts ("Million Dollar Baby," "Unforgiven.").
He hails from an era where movie stars mattered. His list of legendary performances starts with "Dirty" Harry Callahan and the Man with No Name but stretches to include Bill Munny ("Unforgiven") and the title character in "The Outlaw Josey Wales." Even Philo Beddoe ("Every Which Way But Loose") conjures warm, lasting memories.
He remains a box office draw well into his 80s, something many of his younger peers can only hope to repeat. Last year's surprise hit "The Mule," which cast Eastwood as an accidental drug trafficker, earned $103 million at the U.S. box office.
Will Smith, recently considered a bankable Hollywood star, is currently flopping with his latest film, "Gemini Man."
While other iconic directors have slowed down in their golden years, think Francis Ford Coppola and Brian De Palma, Eastwood never takes a beat. For every clunker (think the well-intentioned flop "The 15:17 to Paris" or "Jersey Boys") he uncorks a stunner like 2016's "Sully." That Tom Hanks vehicle earned Eastwood near-universal acclaim.
Eastwood matters for another, less obvious reason. The legend understands American movie goers in a way few can emulate.
His Dirty Harry series started during the 1970s, a time when many Americans feared the crime wave cresting over their communities. Critics dubbed Harry Callahan reactionary, and worse, but audiences bonded with his hardcore methods.
Years later, Hollywood served up a steady diet of anti-war movies in the 2000s, from "Redacted" to "In the Valley of Elah."
Eastwood returned fire with the pro-soldier biopic "American Sniper." The 2014 film earned an astonishing $350 million, numbers typically associated with superhero romps.
He irritated some with his 2008 hit "Gran Torino," a film that could serve as a metaphor for his beloved home country. His character, a Korean War veteran named Walt Kowalski, spouted racist rhetoric and viewed his Hmong neighbors with suspicion.
When a local gang targeted that community, Walt rallied to their side. He made the ultimate sacrifice to ensure their safety, in particular protecting young Thao (Bee Vang) from a fresh legacy of violence.
The film, for what it's worth, made history for casting several Hmong actors in prominent roles.
Now, with "Richard Jewell," Eastwood isn't just tapping into the American zeitgeist. He's marinating in it.
And his timing couldn't be better.
Many distrust not just the mainstream media but the country's intelligence services, and for good reason.
Enter "Richard Jewell."
The upcoming film tracks the heroic security guard accused by the both the press and the FBI of planting a bomb during the 1996 Summer Olympics. In reality his quick instincts likely saved lives. The explosion killed one person and hurt dozens. That toll could have been worse had Jewell not hustled many out of the area after he discovered the bomb.
The real Jewell, who died at the age of 44 in 2007, sued CNN, the New York Post and NBC for its biased coverage. The Eastwood movie's trailer, in turn, all but shouts "Fake News." The film, based on the Vanity Fair article "The Ballad of Richard Jewell," stars Paul Walter Hauser as the title character.
Would any other American filmmaker tackle this subject, zeroing in on the media along the way? Studios are far more eager to cheer the press on screen despite the public's crumbling trust in the institution.
Consider recent, high-profile projects like "Spotlight," "The Post" and "Kill the Messenger."
Any project casting a critical eye on reporters today could be viewed as pro-President Donald Trump. That makes Eastwood's "Richard Jewell" a tiny miracle unto itself.
Would any other filmmaker take that risk? One writer/director comes to mind.
Like Eastwood, Taylor Sheridan transitioned away from acting with impressive results. His 2015 screenplay for "Sicario" captured the chaos along the U.S./Mexico border. His follow-up project, 2016's "Hell and High Water," followed bank robbers whose crimes reflected their town's economic tumult.
Sheridan digs deep into his subjects, evoking elements of American society too often ignored. His 2017 directorial effort, "Wind River," showed tremendous respect not only for law enforcement but the indigenous people at the heart of the tale.
It's not hard to see Sheridan penning a story about a Jewell-like figure. The talented screenwriter still lacks Eastwood's ability to rally the masses. "Sicario" earned $46 million while "Hell or High Water" netted a respectable $27 million.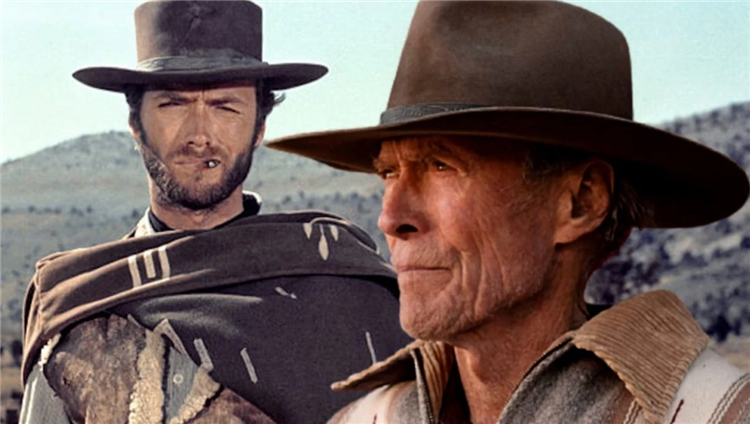 Each is a far cry from your average Eastwood smash.
Beyond Sheridan, though, few names jump out. "Sully's" own Tom Hanks bears mentioning, even if his directorial efforts have focused on one-hit wonders and middle-age romances.
Hanks' contributions to "Band of Brothers," his superlative work in "Saving Private Ryan" and the recent "Sully" show his appreciation for all-American values. Still, he's mostly an actor for hire, one eager to work within the establishment via projects like "The Post" and "Charlie Wilson's War."
Actor-turned-director Peter Berg is worth a mention, too. His "Lone Survivor" hit theaters shortly before "American Sniper" but focused on the heroism of the Navy SEALs involved in the real-life story.
He subsequently delivered "Patriots Day," which examined how the Boston Marathon bombers were brought to justice without a hint of moral hand wringing. He returned to fact-based storytelling with 2016's "Deepwater Horizon." That commercial disappointment paid tribute to the blue-collar workers who keep America's energy flowing.
One intriguing voice belongs to S. Craig Zahler. The writer/director of "Bone Tomahawk," "Brawl in Cell Block 99" and "Dragged Across Concrete" offers an uncompromising look at the American landscape.
"Brawl," for example, captured a blue-collar anti-hero in ways both forceful and forgiving. The film marks Vince Vaughn's best screen performance to date.
"Concrete" allowed bigoted souls to retain their humanity, something lesser scribes might have diminished.
Zahler's work isn't for the faint of heart, though. Eastwood's films, even those with "R" ratings, are designed for a wide swath of the country. Zahler may eventually soften his approach. Until then, his dynamic work will be best appreciated by a small but passionate throng.
That's not Eastwood's style. He makes movies for the Everyman, regardless of the industry's progressive winds. He's an American original, a star whose connection with the movie going public endures.
There's no one in Hollywood who comes close to his ever-expanding legacy.