Taylor Sheridan has successfully expanded the "Yellowstone" universe with the prequel "1883," starring Sam Elliott. The series follows John Dutton's (Kevin Costner) great-grandfather James (Tim McGraw) and his family as they migrate from West Texas along the Oregon Trail, looking for land and prosperity. Also starring in the Paramount+ series are Faith Hill as Margaret Dutton, Isabel May as Elsa Dutton, and LaMonica Garrett as Thomas.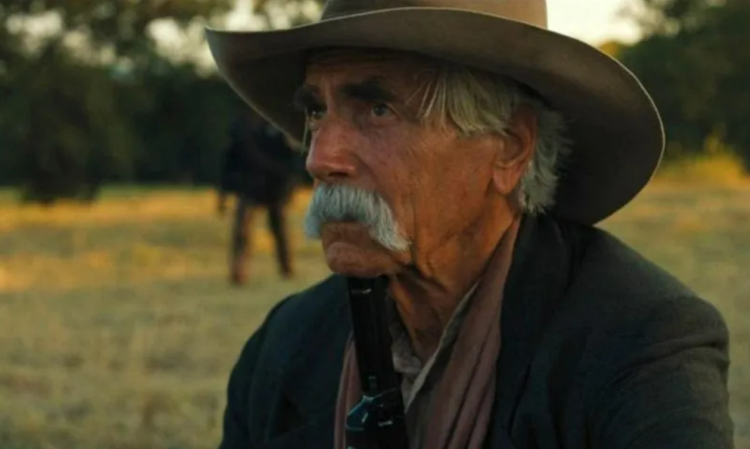 Elliott plays grizzled guide Shea Brennan, a man mourning the loss of his wife and daughter. Determined to see Oregon one more time before he dies, Brennan struggles to keep his charges alive as they encounter bandits, dangerous terrain, and harsh weather. Brennan is all that stands between the people he's leading and their deaths.
"1883" is proving to be another success story for Sheridan. According to Variety, the series premiere made it the highest-rated new show on cable since 2015. "1883" is also a hit among critics, with an 85% approval rating on Rotten Tomatoes. There's no doubt that "1883" owes at least some of its success to its predecessor, but Elliott recently dished on what he can't stand about "Yellowstone."
Sam Elliott feels 1883 is 'tainted' by Yellowstone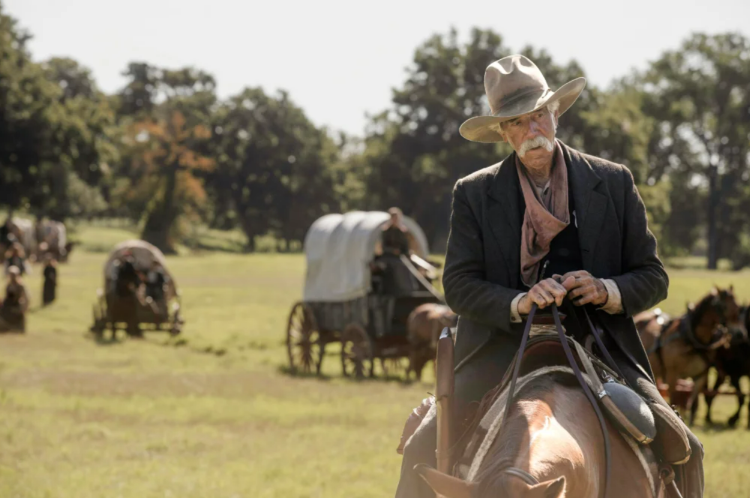 During an interview on "Dutton Rules: A Yellowstone 1883 Podcast," Sam Elliott voiced his frustration about "Yellowstone" prior to the premiere of "1883." "'Yellowstone' is all over this. We're tainted by 'Yellowstone,' which, on some level, I can't stand. Because I think '1883' stands alone and will. Once it comes out, people are gonna say, 'Oh, yeah — the only connection there is that it got John Dutton to Montana," Elliott said (via Taste of Country).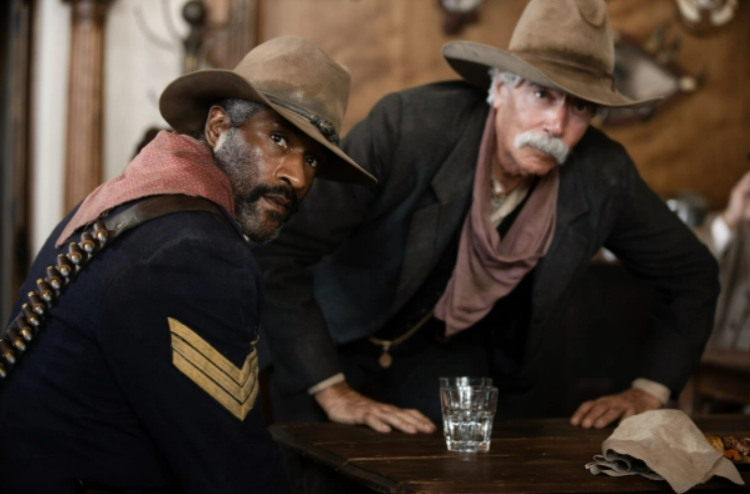 Elliott's frustration is understandable. "1883" feels like a movie parceled out over 10 episodes, and it bares no resemblance to the Costner-driven drama which focuses more on the central characters' determination to fight outside forces looking to eradicate their way of life. Whereas the testosterone-driven "Yellowstone" plays out like "The Godfather" meets a Clint Eastwood Spaghetti Western, "1883" is narrated by Elsa; a coming-of-age story told against the backdrop of the harsh realities of the Westward Expansion.
However, "1883" has quickly found its footing and is poised to stand on its own as viewers become more enraptured by the historical accuracy intermingled with engaging and, at times, heartbreaking character-driven plotlines.