The Dutton family has probably endured enough sadness and twists to make just about any cowboy's Stetson hat spin chaotically. Life isn't easy on "Yellowstone," but then again, if it were, it probably wouldn't make for such engaging television. The series, which just wrapped up its 4th season, is a western tragedy set against the backdrop of modern Montana ranching life. "Yellowstone" is a series steeped in sorrow, and Season 2 certainly contributes to the show's ever-increasing list of saddest moments. It's also got some questionable actions from some of the show's central cast.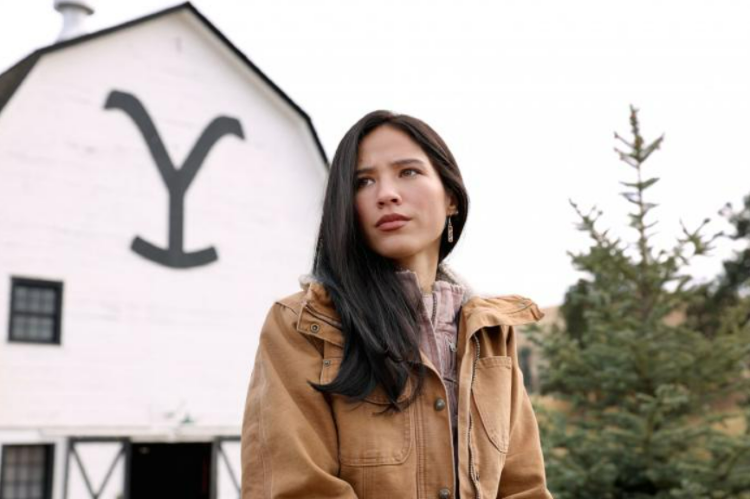 This is especially true for the character of Monica Dutton (Kelsey Asbille), who has undoubtedly done a few things that have had us occasionally shaking our heads. Monica adds a compelling layer to her relationship with Kayce Dutton (Luke Grimes), and when the two are on the same page, it's lovely to witness the couple together despite the barrage of hardships they go through. Monica and Kayce have had their shares of up and downs on "Yellowstone," but it was a particularly low relationship moment in Se ason 2 where some felt Monica was at her worst.
Monica almost entirely hooks up with her physical therapist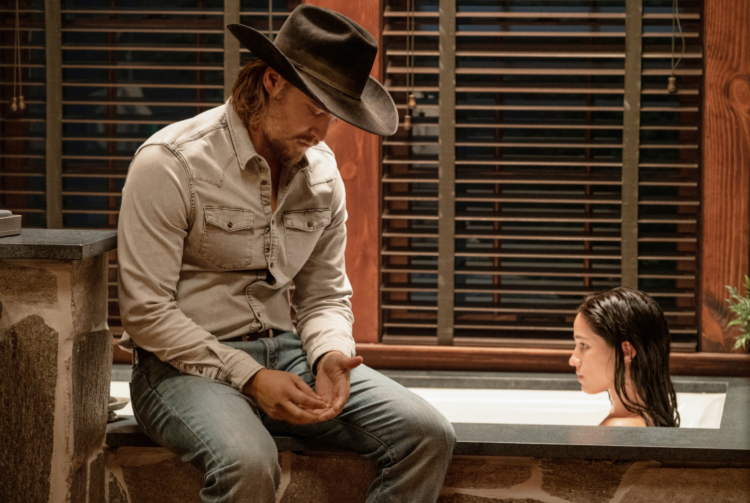 Monica's most terrible act in Season 2 occurs in the 6th episode, "Blood The Boy," when she almost romantically hooks up with her physical therapist Martin (Martin Sensmeier). Following her brain injury from Season 1 and the fallout of her temporary separation from Kaycee, Monica sees a specialist to help her deal with her injuries. However, it appears she's trying to heal the heart as things go from professional to romantic between the two over a few episodes. It all culminates in "Blood The Boy" when she and Martin become partially intimate in bed, but she ultimately calls it off before they go too far. Monica realizes that she still loves Kayce, despite believing that he will eventually break her and their son's hearts.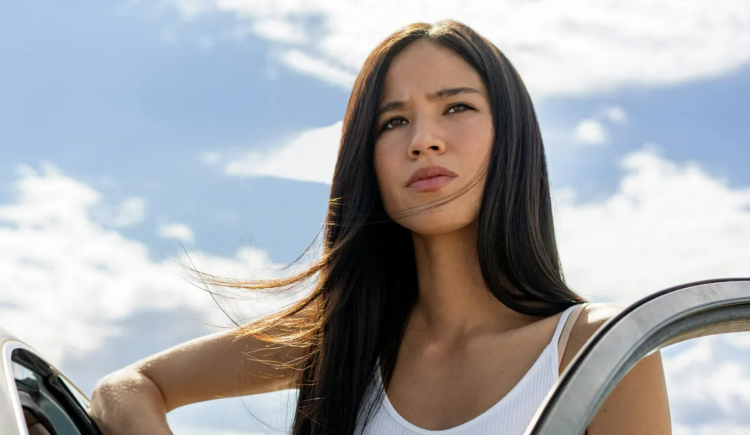 Monica's scene with Martin might have been meant to show that her love for Kayce was still strong. However, some fans felt it made "Yellowstone" look more like a cheesy soap opera than a complex western drama. As Redditor u/mrsedgarallenpoe wrote, "I don't know if I can take one more scene of Monica acting like a dizzy teenager. Per the show, her and Kayce should be somewhere between 28-30 years old….and this is how she behaves? I get the wanting to screw and changing your mind because you're not ready, but her behavior regarding Kayce, in general, is childish."
Monica and Kayce do get back together again, but her almost affair kind of reduces their relationship into a tired back and forth. Honestly, as another Redditor points out, it makes more sense for Monica to either fully accept Kayce or divorce him. Currently, Monica and Kayce still engage in a high-school-level "will they or won't they" conflict in their relationship. Unfortunately, in Season 4, Monica has been reduced to be in a jealousy storyline that significantly diminishes her character more. At this point, maybe the two characters are better off without each other.