The long-running police procedural Blue Bloods wrapped up its 13th season in May 2023 and there's plenty of news on the horizon for season 14.
CBS' police procedural Blue Bloods finished its 13th season in May 2023, and there is plenty of Blue Bloods season 14 news to be had. First airing in 2010, Blue Bloods is quite different from most procedural dramas as it doesn't follow one specific branch of law enforcement. Rather, Blue Bloods centers on the Reagan family and their subsequent multi-generational power within the New York City criminal justice system. Each family member represents a different role in law enforcement, which lends the series a unique perspective.
A successful series from the start, Blue Bloods has evolved into a TV institution as it continues its second decade on the air. Unlike more limited procedurals, Blue Bloods' character-centric narratives have kept audiences rapt, and the upcoming season 14 should be no different. Blue Bloods has thus far seen the criminal justice family work together with various colleagues through a number of cases for the p ast 13 years, and the show is set to continue based on the latest Blue Bloods season 14 news.
The Most Recent Blue Bloods Season 14 News
The long-running police procedural got its first dose of good news in a while with the announcement that Blue Bloods season 14 has officially set a premiere date. The show, among many others, had been delayed due to the Hollywood strikes, but now CBS has set a February 16th, 2024 return date. Blue Bloods wasn't the only series affected, and CBS' entire fall lineup was postponed to the early months of 2024.
Blue Bloods Season 14 Release Date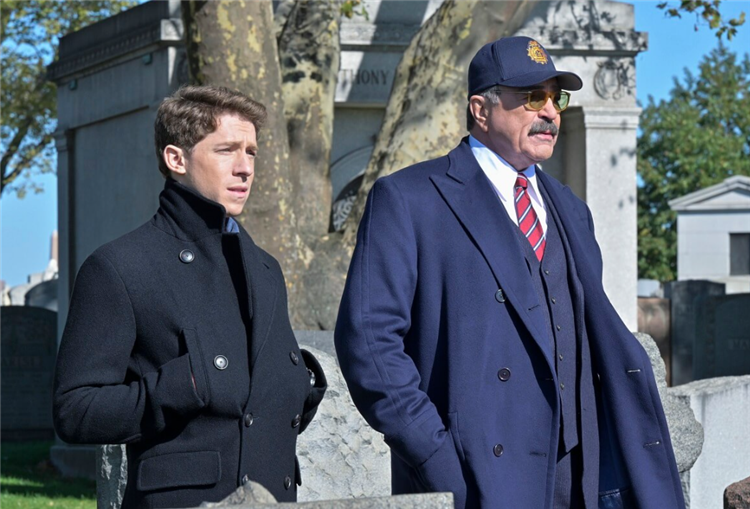 Blue Bloods season 14 officially returns for its premiere on February 16th, 2024. This delay comes many months after the Hollywood strikes put programs on hold, and CBS' fall slate was especially affected. The release date announcement comes in conjunction with the reveals of many other show's premiere dates, and February 2024 will be a particularly busy time for season returns.
Blue Bloods Season 14 Cast
Some of the best Blue Bloods season 14 news is that the majority of the cast is returning to reprise their roles. The Blue Bloods season 14 cast will be led by Tom Selleck as Police Commissioner Frank Reagan and he will be joined by Donnie Wahlberg as Detective Danny Reagan. The rest of the returning cast members include:
Bridget Moynahan as DA Erin Reagan
Will Estes as Sergeant Jamie Reagan
Len Cariou as Henry Reagan
Blue Bloods Season 14 Story
The Blue Bloods season 14 story should first be punctuated by Jackie Curatola's (Jennifer Esposito) surprise return. Not seen since season 3, Curatola is now the Chief of Police in Suffolk County and is enlisting her former partner Danny's help in tracking down an elusive serial killer who is terrorizing her town. Erin may be moving forward in her career by running in the election for New York's District Attorney, and viewers can also expect the usual case-of-the-week stories that see the NYPD crack tough cases.