Clint Eastwood is a Hollywood legend, and his career needs little introduction. He has lived a full life and is a man of many skills, but his personal life has not been as successful as his professional endeavors. At least, that is to say, that reports of affairs and scandals have plagued his romances.
There have been many women in Eastwood's life, some more memorable than others. But fans may wonder if there is any truth to the rumors that these women have overlapped. Not everything said about his romances has been confirmed, and then other allegations are hard to believe …
Who Has Clint Eastwood Married?
Clint Eastwood is now in his 90s, and his career has been exceptional. During his lifetime, he married twice, first to Maggie Johnson and later to Dina Eastwood. He is the father of eight children (although there is some speculation about the exact number).
Relationships in Hollywood are not known to be long-lasting or successful, but they are not all plagued by rumors and scandals like Eastwood's, which is why this topic is a source of much fascination.
The actor's relationship with Johnson began in the '50s when they were set up on a blind date. According to People, they married in December 1953, but soon into their marriage, he would begin an affair with Roxanne Tunis. The affair produced his daughter, Kimber Lynn. Despite being unfaithful, Eastwood and Johnson would stay married.
"I could tell that she was suffering dreadfully, particularly when Clint's primary girlfriend, Roxanne Tunis, a beautiful, statuesque stuntwoman, openly canoodled with him on the set," Barbara Eden wrote in her 2011 memoir, Jeannie Out of the Bottle (via NickiSwift).
There would later be reports about his alleged affair with costar Sondra Locke. Eastwood and Johnson would divorce officially in 1984.
Eastwood's second marriage was to news anchor Dina Ruiz. They met in 1992 and in 1995 got engaged. The following year, they would be married. Before their marriage, it was well-known that he had several women in his life and had fathered multiple children. But with Dina, were things different? "As far as I'm concerned, this is the woman I like monogamy with," Eastwood told The Independent.
In 2014, they were officially divorced. "I don't think we will be getting back together," Dina said (via Closer). "That is why I filed for divorce. I think maybe a part of me was holding out, like 'What are we doing here?' Then there have been some definite signs that we're not going to get back together, so let's move on amicably is my opinion, but I think there is a mental choke hold on you when you don't have something in place that shows you are definitely apart."
They had been together for 17 years and shared a daughter, Morgan. According to People, while finalizing their divorce in 2013, Eastwood and Erica Tomlinson-Fisher would start dating.
Did Clint Eastwood Have Any Affairs?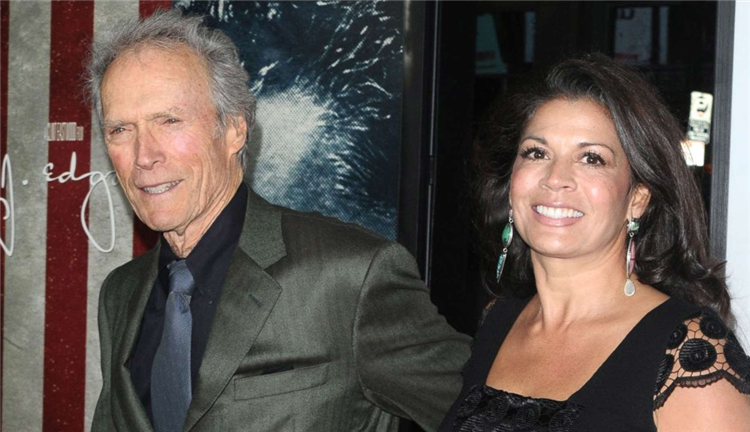 "Clint had so many women that it's hard to keep track of them all without a scorecard," a friend allegedly told RadarOnline. "It sometimes seems like there was a different girl every day!"
His first documented affair while married to Maggie Johnson was with Roxanne Tunis. According to RadarOnline, it lasted 14 years. When she died in 2023, it was reported that Eastwood was deeply affected.
"Roxanne was one of Clint's true loves," a source told the publication. "He maintained a healthy relationship with Roxanne until the end and is devastated by the loss and for his daughter Kimber."
The relationship between Sondra Locke and Clint Eastwood is believed to have lasted many years. As for how it began? Well, they met during an audition for the film Breezy and are reported to have stayed in touch. There is much speculation and varying versions of events about their alleged relationship, but things between them did not end well because there was a lawsuit with Locke suing Eastwood for alleged fraud and breach of financial duty.
"If you look at [Locke's lawsuits], money was the issue," Eastwood told The Independent. "Somebody can make up stories and put on an act and play the victim…. Some people feel that the world owes them a living."
During Eastwood's relationship with Locke, he is also believed to have had an affair with Jacelyn Reeves. The couple would have two children, Scott Eastwood (who would become an actor) and Kathryn Eastwood. Eastwood would remain in his children's lives.
When Eastwood was still dating Locke, he was also involved with Frances Fisher. He met the actress during the filming of Pink Cadillac. "He looked right at me, the way he does every other woman in the world, but it got to me too. I mean, when he turns it on, he can turn it on, and I just went, 'Oh my God, look at that.' There was a human being there — I just saw such beauty in his presence. And I felt like a big piece of the puzzle had fallen in place," Fisher said in Clint Eastwood: A Biography (via People). In 1993 they would have their daughter, Francesca Ruth Eastwood.
Who Is Clint Eastwood In A Relationship With Now?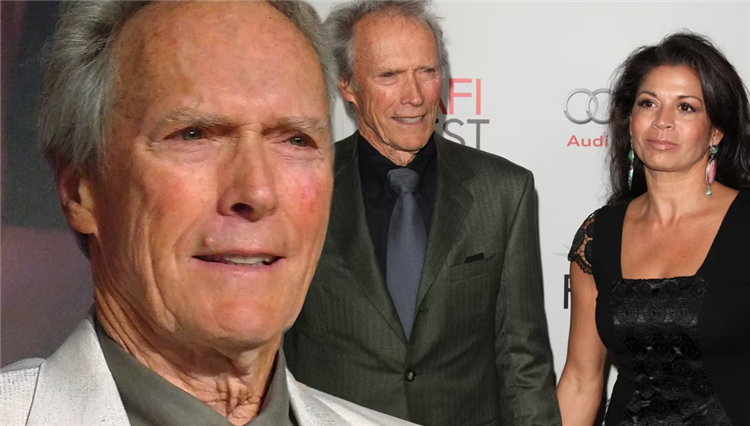 There have been many women in Clint Eastwood's life, but the latest woman to be linked to the actor is the stunning blond, Christina Sandera. They have been dating since 2014, and reports have suggested they are incredibly happy together.
"He's truly happy with her," an insider told Closer Weekly in 2020. "She's fun, easygoing, and his kids like her too. She's on an even keel like he is." Despite this, very little is known about their coupling because Sandera is a private person. That said, they have been photographed in public together multiple times and have made official public appearances on the red carpet.