Clint Eastwood in a live-action 'Batman Beyond' movie? That'll make my day
Clint Eastwood has played more iconic characters than nearly any other actor in film history. While his role as the enigmatic "Man With No Name" in Sergio Leone's A Fistful of Dollars, For a Few Dollars More, and The Good, the Bad, and the Ugly is perhaps his most iconic, Eastwood also directed himself in Western classics such as The Outlaw Josey Wales, Pale Rider, and Unforgiven. Between his infamous role as the titular rogue cop in the Dirty Harry franchise and his Oscar-nominated performance in his second Best Picture winner, Million Dollar Baby, Eastwood certainly doesn't need any additional credentials to add to his resume. That being said, the idea of him playing Batman is an incredibly interesting one, and it almost happened.
Clint Eastwood Almost Cleaned Up 'Batman & Robin's Mess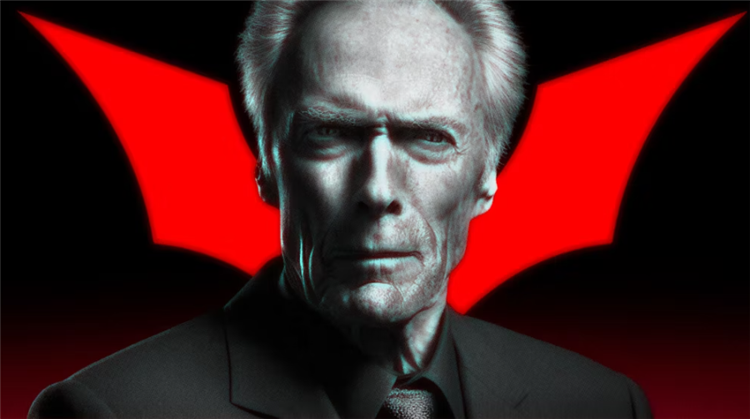 In an episode of Kevin Smith's podcast Fatman on Batman, the acclaimed comic book writer Paul Dini said that he and Alan Burnette had been approached to pen a screenplay for a live-action Batman Beyond film. With Remember the Titans director Boaz Yakin attached to helm the film, Dini explained that it was set in Gotham's future, but it didn't quite have the "fantastic, futuristic edge." Eastwood was to be approached for the role of an older, grizzled Bruce Wayne in what Dini described as an "amalgam," where "there was a little bit of The Dark Knight, there was a little bit of contemporary comics and there was Terry McGinnis and the suit and everything." Sadly, the film was never meant to be during a period of time when Warner Brothers was desperately trying to find a new direction to take the Batman franchise after the disaster that was Batman & Robin.
Batman Beyond was at the height of its popularity, and considering the animated show had a much darker tone than anything in the Joel Schumacher films, it would probably translate into a more grounded, serious film. While this is the direction that Christopher Nolan ultimately took with Batman Begins, there isn't anyone better to play a dark, brooding character like Bruce Wayne than Eastwood. Eastwood was at the peak of his career after his Best Picture and Best Director Oscar wins for Unforgiven, but he was still acting in films by other directors like Wolfgang Petersen's In The Line of Fire. Whether Eastwood would have said yes isn't guaranteed, but the notion of him stepping into the Batsuit would have completely changed where the franchise went.
What Is 'Batman Beyond' About?
Batman Beyond was a popular animated series for Warner Brothers Animation developed by Dini, Burnette, and Bruce Timm that aired shortly after the end of both Batman: The Animated Series and The New Batman Adventures. While Batman Beyond retained much of the same visual language that had made Batman: The Animated Series such a game-changing success for animation, it told a completely different story than anyone had ever seen before from the franchise. Set 20 years after the end of The New Batman Adventures, Batman Beyond takes place in a futuristic version of Gotham City where Bruce Wayne is in his mid-50s. After breaking his rule to never threaten criminals with a gun, the weapon that had been used in his parent's murder, Bruce decides to retire from his duties. His allies Nightwing, Robin, Batgirl, and Red Robin, are now estranged, and it's presumed that most of his rogue's gallery has been either killed or imprisoned.
Batman Beyond initially received a more mixed response from fans, but it has grown in stature as one of the most significant DC comic adaptations ever. Kevin Conroy reprised his role as Bruce becomes a mentor to the teenager Terry McGinnis (Will Friedle), and trained him to become the new Batman. The dark, cyberpunk approach was distinct from Batman: The Animated Series, as was its focus on a teenage character that deals with youthful anxieties. The series spawned the second feature film in the DC Animated Universe after Batman: Mask of the Phantasm with 2000's Batman Beyond: The Return of the Joker. While The Return of the Joker was not released theatrically like its predecessor, it did not dip in quality whatsoever.
Clint Eastwood and Batman Went in Different Directions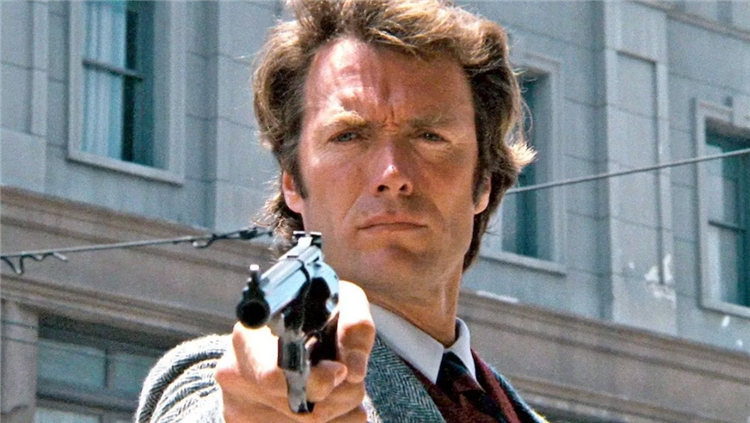 In the aftermath of Batman & Robin's release, several proposed new films were discussed and then later scrapped by Warner Brothers. Akiva Goldsmith had a pitch for a Batman vs. Superman film, an adaptation of the beloved graphic novel Batman: Year One was proposed with Darren Aronofsky helming it. Despite being developed thoroughly, these projects fell through as Warner Brothers was also trying to plan a proposed Superman reboot. The notion of a Batman Beyond film was certainly an intriguing one. Fans might have been more accepting of a reboot that focused on a new character, and Eastwood's involvement certainly would have given them reason enough to get excited. Who better to erase the memories of the Bat Credit Card, the rubber nipples, and everything from George Clooney's version of the character than someone like Eastwood?
Eastwood was also at an interesting moment in his career. While it seemed like he might have been flirting with different genres of film after swearing off Westerns after Unforgiven with the romantic drama The Bridges of Madison County, the emotional thriller A Perfect World, and the paranormal mystery Midnight in the Garden of Good and Evil. However, Blood Work, True Crime, and Space Cowboys seemed to confirm that he had not abandoned action altogether, so perhaps the role of The Dark Knight would have appealed to him.
It seems like a Batman Beyond film may just be doomed. Warner Brothers reportedly scrapped plans to develop a new adaptation featuring the return of Michael Keaton's Batman, and a new actor will be cast as a paternal Bruce Wayne in The Brave and the Bold. While you can never count out Eastwood entirely, it seems like Juror #2 will be his final film as a director, and it's unlikely he'll be doing any additional acting work. Nonetheless, it's always fun to imagine a "what if" scenario where the coolest actor of all time got to play the coolest superhero in the multiverse.