General Hospital spoilers reveal Nina Reeves (Cynthia Watros) has had a rough week since her elopement to Sonny Corinthos (Maurice Benard).
Waking up the morning after Halloween to find out Charlotte Cassadine (Scarlett Fernandez) had been shot nearly brought her to her knees.
General Hospital Spoilers Highlights
Nina is aware that she and James Patrick Stuart's character, Valentin Cassadine, must stick to their version of events at the Metro Court Hotel even if Charlotte is anticipated to fully recover.
Dante Falconeri's (Dominic Zamprogna) probe could make it more difficult because it will make Sonny Corinthos (Maurice Benard) wonder why Nina isn't complying.
That's the last thing she needs because she senses that the truth will eventually come to light and expose her from all angles.
Michael Corinthos's Leverage is Heavy
This is going to be a heavy lift to get Michael off her back. If she doesn't abide by all of his rules, she knows he will tell everyone the truth about what she's done.
At the same time, she stands to lose so much. But parting ways with the Metro Court isn't going to sting nearly as much as losing out on time with her daughter and grandchildren.
Still, Nina doesn't see another way out of this that doesn't pose the risk of her losing Willow Corinthos (Katelyn MacMullen) and Sonny altogether.
When Dante starts sniffing around and thinks he's onto something, will Sonny really be on her side — or might his son give him a bit too much to think about?
Should Dante start to suspect Nina is somehow complicit in this mess, Michael just might clue his brother in on the truth and let him take that bone straight to Sonny.
Tease Valentin Cassadine's Secret Is Burdensome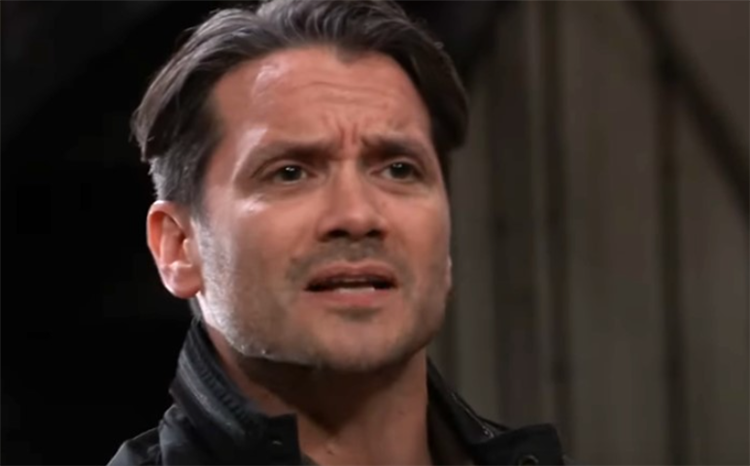 Even though Nina didn't have to, she did assist Valentin in covering up what Charlotte Cassadine (Scarlett Fernandez) had done to Anna Devane's (Finola Hughes) hotel room.
She destroyed every piece of evidence indicating Charlotte was present and obstructed a police inquiry.
Now that she is aware of the truth, Anna will try to piece together the details and present them to her friend Sonny. How can Nina possibly take responsibility for aiding Valentin in covering this up? That's exactly how she is.
Nina appears to be complicit whenever someone is harmed and maintains that she never would have done it if she had known how it would turn out. Why is this woman so lacking in vision?
Sonny Corinthos Grows Suspicious
If Nina admits to assisting Valentin, Sonny might overlook her. But everything is upended when Dante begins to wonder if Nina had anything to do with Drew Cain's (Cameron Mathison) prison sentence.
As a glimpse of the vengeful and familiar Sonny emerges to rake her over the coals, the fans will be present for this. Will their union be able to withstand this final act of treachery?