After being shot in his home and left to bleed out, General Hospital spoilers hint that Austin Gatlin-Holt (Roger Howarth) appears to be lost. Arriving from the PCPD, he had discussed immunity for leaking the identity of his boss, Cyrus Renault (Jeff Kober), to Dante Falconeri (Dominic Zamprogna), without really disclosing the identity in the conversation.
It appears that he won't require immunity going forward, and even if Austin survives, his chances of becoming a doctor are slim, and his relationship with Ava Jerome (Maura West) is over.
Fans are currently making wild speculations in one direction: Will Howarth return as a different character, and if so, as whom?
Austin Gatlin-Holt A Goner?
Austin told Dante that he would give evidence against Cyrus and his sidekick cousin Mason Gatlin (Nathanyael Grey). Upon returning home, he opened the door and asked "What are you doing here?" and next fans heard two gunshots ring out. Later Austin was shown unconscious on the floor, blood pouring out of his chest.
Will Roger Howarth Return as Todd Manning?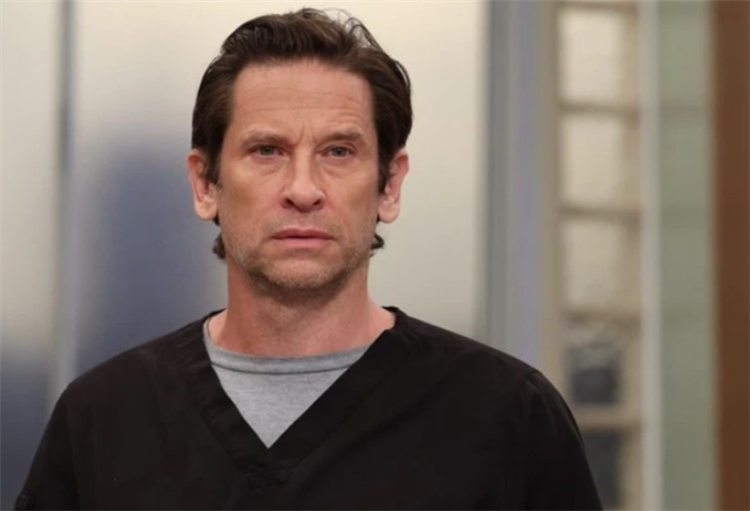 Why do fans think Howarth could come back as another character? In one word: History! Before he was Austin, Howarth portrayed Franco Baldwin. Baldwin died and hence Howarth came back onscreen as Austin, a character who was never fully developed.
Plus, Howarth appeared on GH as his One Life To Live character, Todd Manning.
Is Todd Manning Coming to GH?
Further fueling the speculation, Todd's ex-wife, Blair Cramer (Kassie DePaiva), recently guest starred on GH.
She portrayed Martin Grey's third wife (Michael E. Knight). Having this cast of performers on our TVs every day would make for fantastic daytime entertainment, as Knight played Tad "The Cad" on ABC's All My Children.
Comment here on Austin's prospects—or lack thereof—GH fans. Do you believe he will survive, or will he pass away?
Cyrus is a real man; it's obvious that he had someone following Austin and that person informed him that the reticent doctor was at the PCPD.