"Yellowstone" character Kayce Dutton has been played by actor Luke Grimes on the Paramount Network series since the show's debut in 2018. Kayce remains a fan-favorite with audiences. Prior to joining the Dutton family, Grimes' most prolific work came working as Ryan Lafferty in Seasons 3 and 4 of "Brothers & Sisters." But after nearly 20 years of performing in show business, Grimes has found a nice niche when it comes to saddling up as the American cowboy.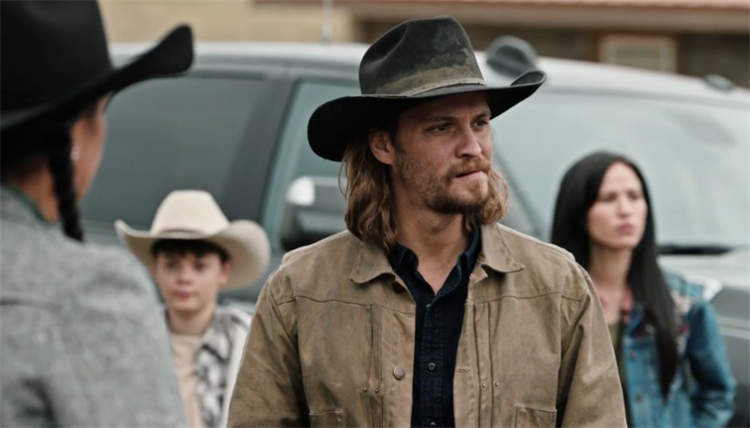 In addition to his two decades of acting experience, Grimes' upbringing and his love of country music also helped him bring real authenticity to the character of Kayce. "My dad listened to Johnny Cash, Willie Nelson, Waylon Jennings, Merle Haggard — all of those old-school outlaw country guys," Grimes revealed in an exclusive interview with Country Living. "We would always play that on boys' trips. It's what got me into country music."
Kayce has certainly roped and wrangled his way into popular culture. And Grimes — ever committed to his acting craft — admitted in an interview (via YouTube) that he wouldn't watch the show until the series came to an end. The thespian said he doesn't like seeing himself on-screen, and, if Grimes did stream it, the actor fears he might alter his performance moving forward. Hopefully, Grimes will keep on keeping on because "Yellowstone" enthusiasts love how Kayce personifies the authentic cowboy.
Kayce Dutton: a real cowboy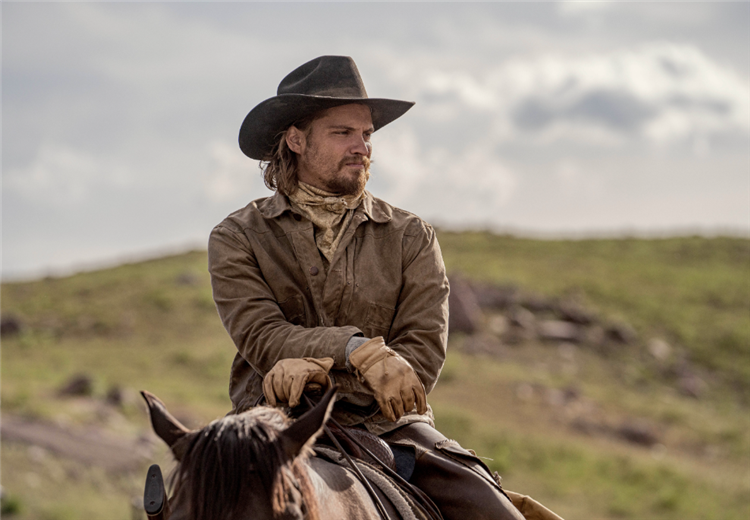 "Yellowstone" star Luke Grimes is doing justice to the character of Kayce Dutton. And many fans of the Paramount Network series feel that young Kayce best embodies the true cowboy spirit. "Watching '1883' and '1923' made me realize how much Kayce looks like the cowboys from the old days," u/nopownopew posted on Reddit. The Redditor went on to compare Kayce to the likes of Spencer (Brandon Sklenar), James (Tim McGraw), and Jacob Dutton (Harrison Ford).
"He reminds me a lot of Spencer, too," u/FullyAmateur responded. "I think it has to do with them both being veterans, hardened by the horrors of war. Makes for a really interesting and complex character." U/EvergreenTrees2 concurred, but also hoped the Second half of Season 5 might concentrate more on Kayce.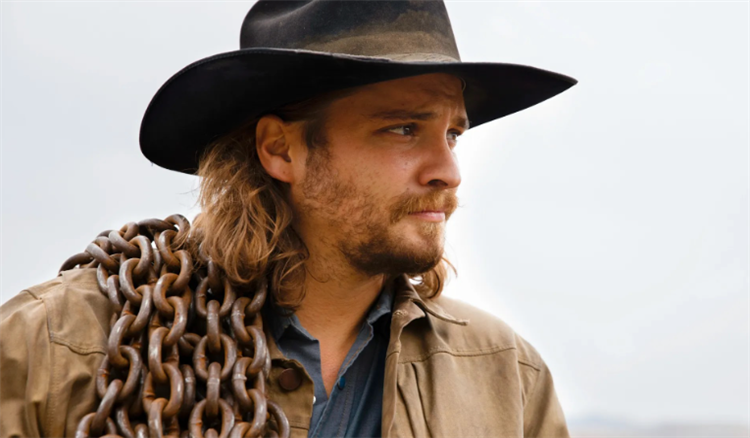 U/MontanaJoev admitted that there is a lethalness to Kayce, but that Dutton hardly allows his dark side to affect his behavior. The same Redditor also pointed out that Kayce almost always exudes both empathy and compassion when it comes to interacting with others. "Kayce embodies EVERYTHING you'd want in a son/husband," u/TheAngryOctopuss posted. "A man who sees the higher purpose. Serves his country. Is loyal to family."
Fans can expect even more of Kayce's embodiment of the American cowboy when Season 5 of "Yellowstone" continues this summer.