After the strong opening of Season 1, the Tulsa King Season 2 release date is hotly anticipated by many fans. The series follows Dwight Manfredi, who belonged to the Italian mob and was released from prison after 25 years. As he returns, he gets sent to Tulsa, Oklahoma, a place that lacks opportunities to make it big. But, as soon as Manfredi arrives, he makes the town his own with his wits, courage, and experience. But when will the King of Tulsa return in another season?
Here's all the Tulsa King Season 2 release date information we know so far and all the details on when it is coming out.
Is there a Tulsa King Season 2 release date?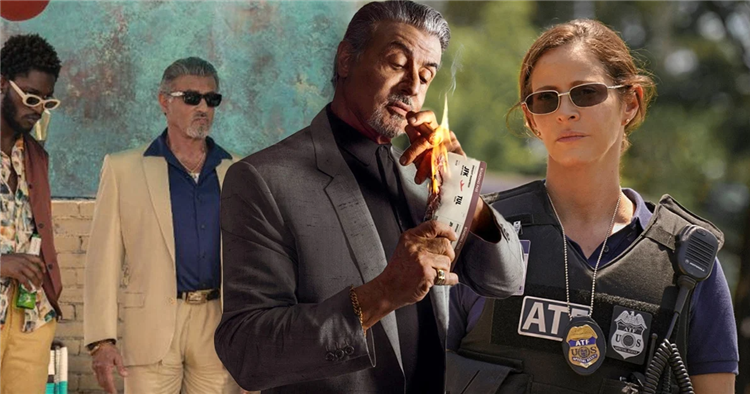 Tulsa King Season 2 could arrive sometime in 20 25 on Paramount+.
Paramount renewed the series for its second season just after its first 3 episodes began streaming. Its strong reception allowed that to happen. But since then, things haven't been easy as the series was affected by the WGA and SAG-AFTRA strikes, as per Sylvester Stallone.
Until the strikes get lifted, there can't be any development in Season 2. So, considering that the series will get things back on track in 2024, it is likely that Season 2 will arrive sometime in 2025. Although, we could expect it to arrive in the first half of the year.
This date is an estimation based on the information we have so far. ComingSoon will provide an update to this story once we receive official details.
The first season did not end on a high note for Dwight Manfredi, aka the General, as he was set up and sent to prison yet again. So, it will be interesting to see how he makes his way out. There's also some unfinished business left between Charles "Chickie" Invernizzi and the General, and we expect season 2 to explore that as well.
The series is expected to bring back Sylvester Stallone as Dwight Manfredi in the lead. Other returning characters could be Andrea Savage as Stacy Beale, Max Casella as Armand Truisi, Martin Starr as Lawrence 'Bodhi' Geigerman, Domenick Lombardozzi as Charles 'Chickie' Invernizzi, Vincent Piazza as Vince Antonacci, and Jay Will as Tyson Mitchell, among others.
Where is Tulsa King Season 2 coming out?
Tulsa King Season 2 is expected to come out on Paramount+ if it gets renewed.
The official synopsis of the series reads:
"After serving 25 years in prison, Dwight Manfredi is unceremoniously exiled by his mob boss to set up shop in Oklahoma."