The public is eager to view "Top Gun: Maverick" again and again after waiting 36 years to do so.
Tom Cruise's blockbuster sequel earned $30.5 million during the weekend, returning it to the top spot at the domestic box office after five weeks of play. (UPDATE: "Elvis" won by a hair over "Maverick")
That's staying power.
Conservatives are tripping over themselves to praise the film's woke-free storytelling, and that undoubtedly played a role in its success. What few are sharing is how "Maverick" shatters the notion that pro-America movies can't sell overseas.
The proof? Nearly a half-billion dollars say otherwise.
The sequel continues the tale of Pete "Maverick" Mitchell, the superstar pilot now tasked with training recruits to carry out a dangerous mission. The film reunites Cruise with Val Kilmer, playing an older, more frail Iceman from the 1986 original.
Liberal film critics adore the film, and "Maverick's" box office haul in the U.S. is a startling $521 million … and counting.
That makes it the year's biggest hit, lapping "Doctor Strange and the Multiverse of Madness" by more than $100 million.
The film's worldwide total is even more impressive – $1 billion. That's with a "B."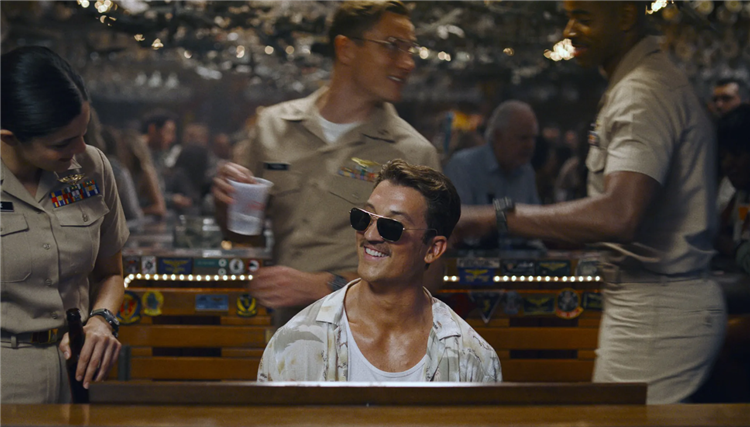 Here's a quick look at the film's box office, to date, in other countries (courtesy of Box Office Mojo)
United Kingdom – $70 million
Australia – $39 million
Japan – $41 million
France – $27 million
That global tally comes without "Maverick" opening in a single Chinese theater. China hasn't made an official announcement about the film's release, but odds are it won't happen anytime soon.
The production famously removed, and then put back, a Taiwanese patch on Maverick's famous combat jacket. That simple act could be enough to prevent the film from hitting Chinese theaters.
Even worse, at least to Chinese censors?
The film's all-American spirit, both via military might and brave Navy fighters willing to die for their country, should crush any chance of a Chinese theatrical run.
Yet that same patriotic bent, not as vibrant as the first time 'round but still present, should have hurt its box office overseas according to Hollywood logic. Global audiences, studios believe, reject stories that put America on a pedestal.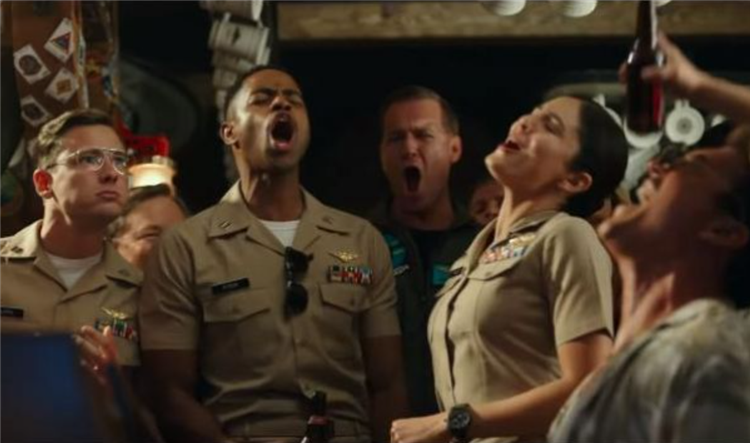 That didn't happen.
Hollywood has, for years, avoided pro-America movies for fear they wouldn't sell overseas. It's similar to the fictitious canard that black-themed movies would similarly fail outside the U.S.
The 2018 smash "Black Panther" helped bury that notion, although Disney famously shrank black actor John Boyega's face on some Chinese "Star Wars" posters.
So studios often alter content to appease global audiences, from aggressively kowtowing to China to snipping lines for fear of seeming too patriotic.
Remember, "truth, justice and all of that" from 2006's "Superman Returns?"
The 2014 box office sensation "American Sniper" ought to have put an end to this pro-Americanism long ago. This Clint Eastwood blockbuster earned $350 million in the United States and a staggering $197 million overseas. Once more, China decided not to screen that movie in its cinemas.
Will "Top Gun: Maverick" motivate Hollywood to produce more patriotic works? It's improbable. Even if they dominate box office worldwide, patriotic stories are difficult to sell due to the industry's progressive character.
Now, though, they won't have the same tired excuse for it.