Of all the '80s movies, "Top Gun" has got to rank as one of the top must-sees. While Tom Cruise played the lead as Pete "Maverick" Mitchell, the film wouldn't have been complete without his love interest, Charlie Blackwood, played by Kelly McGillis. Although the movie rose McGillis to stardom, she initially had reservations about joining the cast. "I didn't want to do it — there. But because I'd done 'Witness,' I owed Paramount another film, and my agent said, 'You have to do this.' I took one look at it and said, 'This is like a western in the sky — I don't wanna do this," she told the Guardian. "It wasn't about acting, it was about being a cartoon character. You know what I mean? I could have done it blindfolded," McGillis continued, but in the end, she was "grateful" for the opportunities the movie provided.
"Top Gun" catapulted McGillis into fame, which she wasn't comfortable with. Still, she wasn't opposed to doing a sequel. "Yeah, I'd cameo in it maybe!" she mused, per the Independent. "Top Gun" eventually came out with a sequel, "Top Gun: Maverick" 36 years later, but McGillis was noticeably absent from it, and she had an inkling as to why she wasn't asked back.
Kelly McGillis thinks she got aged out of Top Gun: Maverick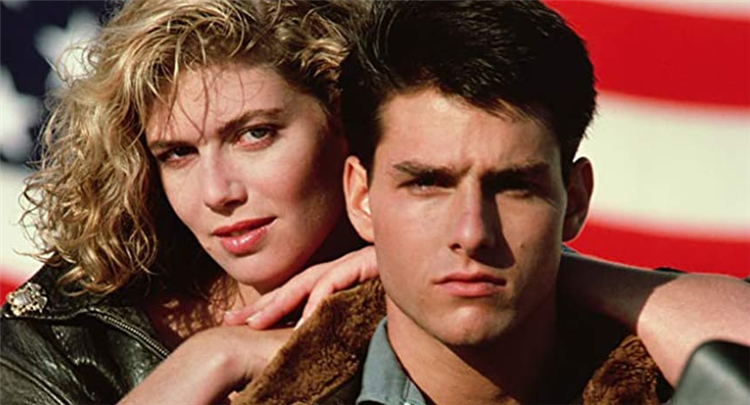 When Tom Cruise announced in 2017 that there would "definitely" be a "Top Gun" sequel, it seemed natural to have most of the old cast back, especially Kelly McGillis. However, Jennifer Connelly starred alongside Cruise as his character's love interest instead. When asked if she had been asked to reprise her role as Charlie Blackwood, McGillis stated, "Oh my God, no! They did not, and nor do I think they would ever. I mean, I'm old and I'm fat, and I look age-appropriate for what my age is," she told Entertainment Tonight. The actor is just fine with her looks and shared, "I'd much rather feel absolutely secure in my skin and who and what I am at my age as opposed to placing a value on all that other stuff."
According to "Top Gun: Maverick" director Joseph Kosinski, McGillis' character was never part of the sequel's development. "Those weren't stories that we were throwing around. I didn't want every storyline to always be looking [backward]. It was important to introduce some new characters," he shared with Insider. Still, there are no hard feelings from McGillis. "I'm glad for her," she said of Connelly's role in the movie, per ET. These days, McGillis seems more content out of the spotlight and it was the success of "Top Gun" that made her run from Hollywood.
Kelly McGillis was not prepared for fame after Top Gun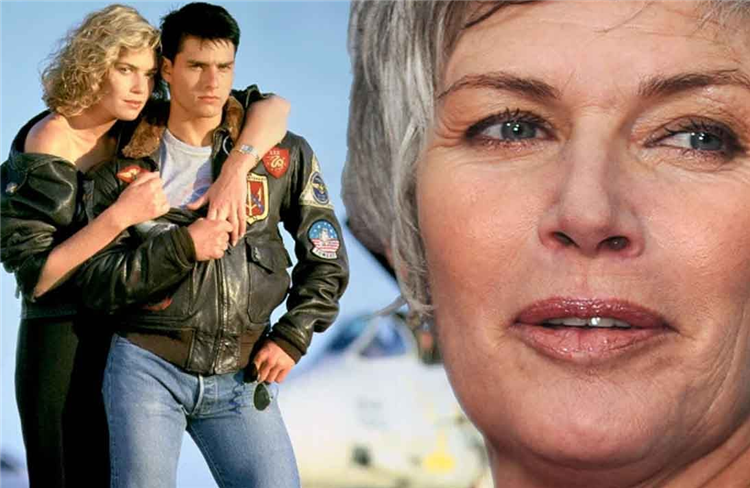 After "Top Gun," McGillis found herself uncomfortable with fame and moved to Florida with her then-husband, Fred Tillman. Together, they led a quiet life with their two daughters. Although the actor recalled the making of "Top Gun" as a "wonderful experience," she shared, "I don't think anything prepared me for what I guess was becoming a household name kind of thing. It was really intimidating to me. I don't aspire to be famous. I just aspire to be an actress, and that movie kind of startled my reality in a big way," per the Los Angeles Times. Back in 2013, McGillis predicted that she wouldn't be asked back to a "Top Gun" sequel if there ever was one. "I think this industry is not particularly kind to women who are over 50. I am not into the coloring of my hair, doing the Botox and getting a face lift. I want to grow up to be a character actress," she declared.
Focusing on her kids and sobriety was another reason McGillis left Hollywood. "I wanted to be [a] single, full-time parent to my kids; to be the best mom I could be," she stated in an interview with HuffPost. Instead of box-office hits, McGillis takes on roles that only appeal to her and stated, "I am very content with what comes my way and I love that. I teach acting, speech, and voice here and I have the perfect life for me."