Yellowstone fans haven't had a whole lot of confirmed and irrefutably positive news to celebrate in recent months, with behind-the-scenes issues taking over headlines as the wait continues for Season 5's remaining episodes. Thankfully, we still have reasons to celebrate the show's success to date, with star Kelly Reilly not only getting awards recognition for her always stellar work as Beth Dutton, but actually winning the award she was nominated for. All hail Beth! (And Rip, but Cole Hauser understandably isn't part of this one.)
Reilly was one of the many women honored this week as part of the 48th annual Gracie Awards, as put on by the Alliance for Women in Media, an organization founded back in 1960 with the goal of recognizing pioneering women across radio and TV. A long, strong list of noteworthy creatives, journalists and more were honored in the 2023 list of recipients, with the English actress winning the Gracie for Actress In a Leading Role – Drama. Now all the other awards shows can follow suit and act like they were the first ones to recognize the majesty of Beth Dutton.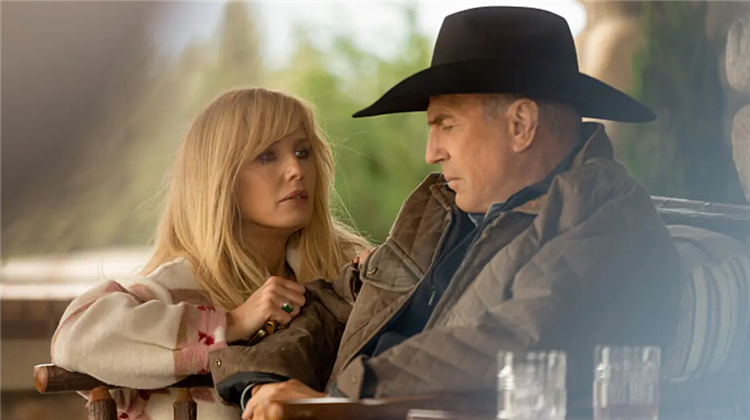 Kelly Reilly took to Instagram to share the big news with her followers, voicing her appreciation with the following caption:
Thank you @allwomeninmedia for this . Honored to be counted among you #thegracies
To be expected, after the actress shared her big win on social media, co-stars past and present chimed in via the comments, along with plenty of other friends and followers. Hassie Harrison, who recently rocked a sweet heart-shaped outfit to support her country-crooning boyfriend Ryan Bingham, shared a congratulatory message for Reilly, and at least four other Yellowstone actors also reached out, along with co-creator Taylor Sheridan's better half, Nicole Sheridan.
Hassie Harrison: yes, queen!!!!!! ✨💖👏
Ian Bohen: 👏👏👏👏👏👏👏
Wendy Moniz: Bravo Kelly! ❤️
Finn Little: 👏👏👏👏👏 Well done @mzkellyreilly x
Dave Annable: Yes!!! So well deserved!!! ❤️❤️
Nicole Sheridan: 👏👏👏👏👏❤️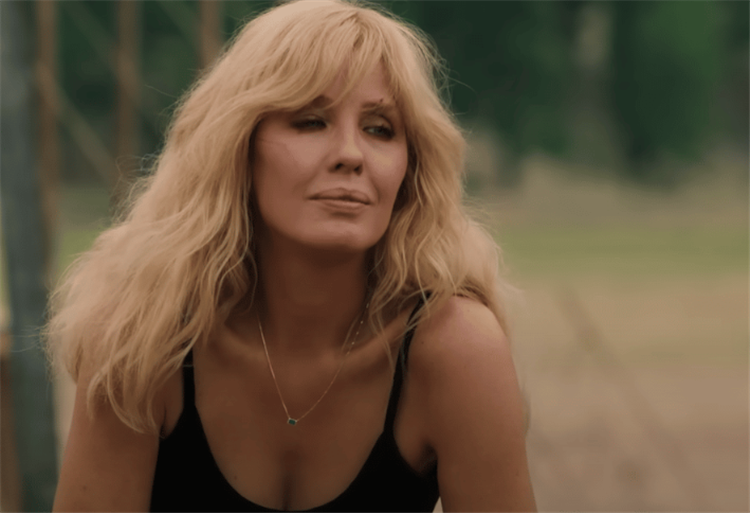 Reilly doesn't tend to share many scenes with Harrison's Laramie, Ian Bohen's Ryan or Wendy Moniz's Lynelle — and Dave Annable has appeared sparingly as the late Lee Dutton — so it's all the more awesome to see those actors spreading the love. Finn Little, who portrays the aging-so-quickly Carter, is on the opposite end of that spectrum, having filmed a large number of his own scenes with her. Just don't call her his "mom."
It wasn't just Yellowstone chums that had kind words for Reilly, either. A former TV boss, True Detective creator Nic Pizzolatto, also reached out, as did Season 1 star Michelle Monaghan.
Nic Pizzolatto: ✨👏👏👏👏✨
Michelle Monaghan: 🔥🔥
Quite a few other celebs reached out as well, including Loki fan-fave Richard E. Grant (who is obviously known for way more than just the MCU series), Jack Ryan's Michael Kelly, and Mallrats vet Claire Forlani.
Richard E. Grant: So deserved. BRAVO! 🙌👏👏👏👏
Michael Kelly: Congratulations!!
Claire Forlani: Finally 👏👏👏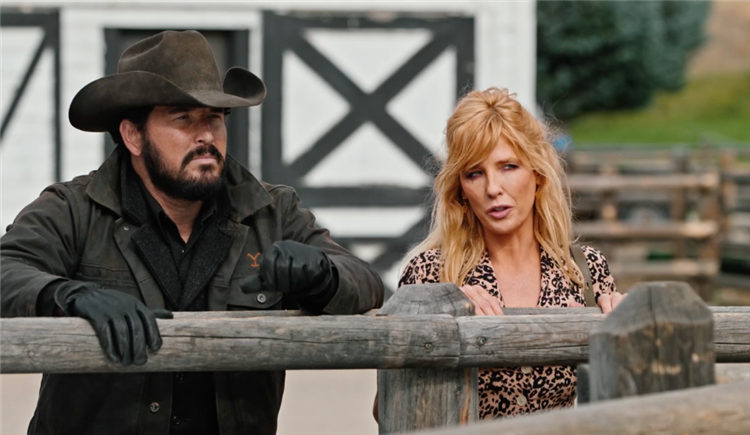 The Gracie Awards were held on Tuesday, May 23, with the celebrations being shared with followers the next day, and a lot of talented and deserving women were showered with recognition for their efforts across the previous year. As far as scripted TV fare went, Kelly Reilly actually wasn't even the only actress from a Yellowstone universe series to earn a win, as 1883 star Faith Hill took home the award for Actress in a Supporting Role – Limited Series for her work as Margaret Dutton.
Weirdly, despite Yellowstone becoming one of the most-watched shows on TV in the past few years, Reilly's win at the Gracies marks one of very few awards that the western drama has received so far. While Kevin Costner previously voiced his desire to win an Emmy for playing John Dutton, the actor did win the Golden Globe for it (despite his acceptance speech not mentioning the show). Otherwise, the Paramount Network series won the 2022 Cinema Audio Society Award for Outstanding Achievement in Sound Mixing for Television Series – One Hour.
With plenty of upcoming Yellowstone shows on the way, including the final six episodes of its final season, there are plenty of chances for more awards to come rolling in. So here's hoping Kelly Reilly can get a streak going.