Here's everything we know about Season 6 of Paramount's Yellowstone, from any possible release date and trailer updates to cast, plot, and more.
With five seasons and plenty of spin-offs still going strong, it's clear the fans love Yellowstone. But it's not been easy following the release of Season 5 Part 1 in November 2022, as we're still not any closer to finding out when the second half will drop.
The series, created by Sicario scribe Taylor Sheridan and Sons of Anarchy producer John Linson, follows the exploits of the Dutton family as they vie for control of the largest ranch in the United States.
As the wait continues for new episodes, rumors and speculation surrounding a possible Season 6 have been growing in intensity – with some suspecting it may not happen at all. We've broken down what you need to know about the potential for another season of Yellowstone.
Is there a Yellowstone Season 6 release date?
Congratulations to Kelly Reilly and #YellowstoneTV on their Critics Choice Awards TV nominations: https://t.co/OLy46GHDir pic.twitter.com/ARDfcLwMcY

— Yellowstone (@Yellowstone) December 6, 2022
Yellowstone Season 6 doesn't have a release date – but there's a chance it might not happen at all.
Season 5 may currently be underway, but it's hit a bump in the road as a result of behind-the-scenes drama with Kevin Costner. Reports say he's too busy working on his four-part Western epic Horizon and isn't committing enough time to finishing the show.
There is a major possibility on the table: the show will come to an end with Season 5 and Matthew McConaughey will become the new lead of the franchise in a new spinoff.
That said, this hasn't been confirmed. Costner's lawyer recently responded to the rumors about the behind-the-scenes drama, describing them as "absolute lies."
If Costner sticks around, finishes Season 5, and decides to do a sixth season, it's likely it won't be released until 2024 at the very earliest.
We'll be updating this article when an official announcement is revealed.
Yellowstone Season 6 cast: Who is returning?
Official @Yellowstone death pool. Who's dying in episode 6?
I'm saying Tate. pic.twitter.com/KnDmEX4V2s

— Chris CLeary (@ClearytheEV) December 5, 2022
Anything can happen on the ranch but we anticipate that Luke Grimes, Kelly Reilly, Wes Bentley, Cole Hauser, and Kelsey Asbille will return for the sixth season if it goes ahead.
Costner's future on the show was first cast into doubt in an earlier interview with USA Today, where he revealed his perspective on the show: "His heart is at the ranch, not trying to find middle ground with people.
"That's going to be problematic. He has a lane that he operates in that is not as expansive as some would want it to be. And he won't change."
Costner continued: "I was only going to do one season, but I've done this many," Costner said. "I give everything I can to what I'm doing."
Yellowstone Season 6 plot: What will it be about?
It'll be some time before plot details for Season 6 emerge, but with Kevin Costner's return to the show up in the air, it could be a hard time ahead for the Dutton family. Season 5 has already given fans plenty to grieve over, including the unexpected death of Kayce and Monica's child.
Fans of the show are convinced that another major death is on the cards too, as a new promo has teased a tragic episode.
Yellowstone Season 6 trailer: Is there a trailer?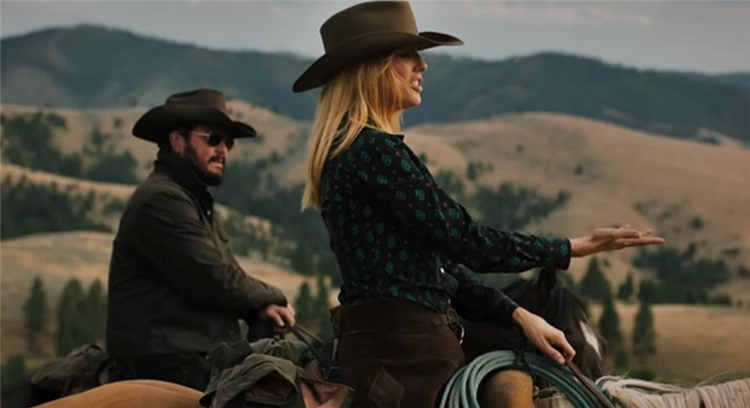 No, there isn't a trailer – but we'll update this space once it's shared online.