Earlier this week, Yellowstone star Cole Hauser took to Instagram to share some snapshots of his family's recent Italian vacation.
In his latest Instagram post, Hauser had nothing but excitement for his latest family vacation. "Cruising through Tuscany," the Yellowstone actor declared in the caption. His three children as well as his wife, Cynthia, are seen riding bikes through the Italian countryside.
Xem bài viết này trên Instagram
Yellowstone fans took to the social media post to gush about the exciting family vacation. "Love this!!!" one fan wrote. "Excellent family time!! So strange seeing Cole on a bike and not a horse though."
Another fan went on to add, "Wait… where the f— are the horses?!?"
Cole Hauser recently shared a picture of another fun part of his family vacation. The actor was able to cruise around Italy in a gorgeous red Ferrari. "Days work in [Italy]," Hauser stated in that post with an Italian flag emoji.
Hauser's wife also posted a picture of herself standing next to a bike while the family enjoyed their last day in Rome. "Goodbye Rome!!! Off to our next adventure."
Cole Hauser and His Wife Cynthia Share the Key Secret to Their Marriage
While on the red carpet of the 2023 Golden Globes earlier this year, Cole Hauser and his wife Cynthia spoke to Us Weekly about the key "secret" to their marriage.
"I would have to say that Cole never lets things get too stagnant," Cynthia shared about the Yellowstone star. "He's always wanting us to improve and grow and not be that old married couple that sits on the couch all day. He's like, 'No, no, no, let's go. We gotta keep the fire.'"
Cole Hauser then said he believes that marriage is a two-way street. "Being able to listen to each other, make sure that people are acknowledged in a relationship — and we have kids too — especially making sure that you give each other time, that she's not running to the ground."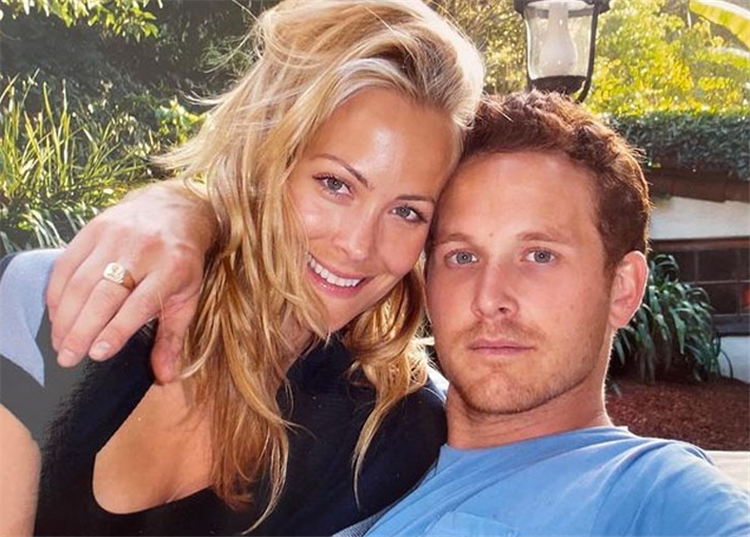 Hauser further pointed out that while he works really hard on the set of Yellowstone, Cynthia is at home doing the "parenting" thing. " So I'm eternally grateful to have her in my life," the actor continued.
Cynthia also said that when it comes to Yellowstone, she refuses to know anything about the TV series. "I do not let him tell me anything," she admitted. "I love to live like the fans and watch every episode in suspense."
Cole Hauser's wife went on to praise the relationship between his Yellowstone character Rip and Kelly Reilly's Beth. "I love their characters together. They're awesome. She's such a great person."