Buckle up, Yellowstone fans. The Dutton family has problems knocking on their door when the show returns for season 5 part 2.
Apart from Beth (Kelly Reilly) and Jamie (Wes Bentley) potentially plotting to kill each other, John (Kevin Costner) must come to grips with the Yellowstone Ranch costing him his legacy. As folks saw in the midseason finale, a bacterial disease called brucellosis threatened to wipe out his cattle, forcing him to send the herd down to Texas. The move may not only put Beth and Rip (Cole Hauser) closer to a reunion with Jimmy down on the 6666 Ranch but leasing the land could potentially bankrupt the Duttons as well.
Following a drama-packed midseason 5 cliffhanger, fans are now wondering what's next for the crew. Unfortunately, there will not be new episodes for a bit, but that doesn't mean the show is over — there's still much more ahead.
When is the Yellowstone season 5 episode 9 release date?
The Duttons will return with season 5 episode 9 in summer 2023. It's a bit of a waiting game as there's no official premiere date yet, but Paramount Network dropped a teaser to tide fans over.
In December, Yellowstone cast member Piper Perabo, who plays Summer, told TV Guide that she had no idea what was coming after episode eight, hinting that filming for part 2 may not have begun.
How many episodes are in Yellowstone season 5 part 2?
As part of its supersized season, showrunner Taylor Sheridan told Variety that the the latest installment is comprised of 14 episodes, which Paramount Network split into two parts.
Though he didn't share more details at the time, viewers now know that the first eight episodes of Yellowstone season 5 aired at the end of 2022, concluding on January 1, 2023. Now, six episodes remain, perhaps coming to our TVs sometime between late May and late September.
Is Kevin Costner leaving the Yellowstone cast?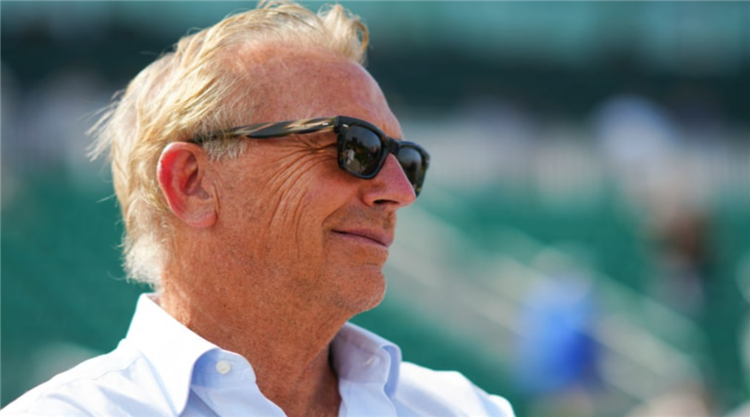 On February 6, Deadline reported that co-creator and showrunner Taylor Sheridan decided to end Yellowstone with season 5. According to the outlet, the decision was made after Kevin Costner requested to film the remaining six episodes in one week. Sources told Deadline that Paramount Network "declined" his ask and were eyeing a new Yellowstone spinoff starring Matthew McConaughey instead, wrapping up the original series.
Shortly after, Paramount Network released a statement denying that Kevin was leaving Yellowstone after his rumored request caused "frustration" and "morale problems" with the rest of the cast.
"We have no news to report. Kevin Costner is a big part of Yellowstone and we hope that's the case for a long time to come," a Paramount Network spokesperson told Deadline. "Thanks to the brilliant mind of Taylor Sheridan, we are always working on franchise expansions of this incredible world he has built. Matthew McConaughey is a phenomenal talent with whom we'd love to partner."
Most recently, on February 21, Kevin's attorney, Marty Singer, spoke out on his behalf about the allegations.
"The idea that Kevin was only willing to work one week on the second half of season 5 of Yellowstone is an absolute lie," he told Puck News. "It's ridiculous — and anyone suggesting it shouldn't be believed for one second. As everyone who knows anything about Kevin is well aware, he is incredibly passionate about the show and has always gone way above and beyond to ensure its success."
Where can I watch Yellowstone season 5 part 2?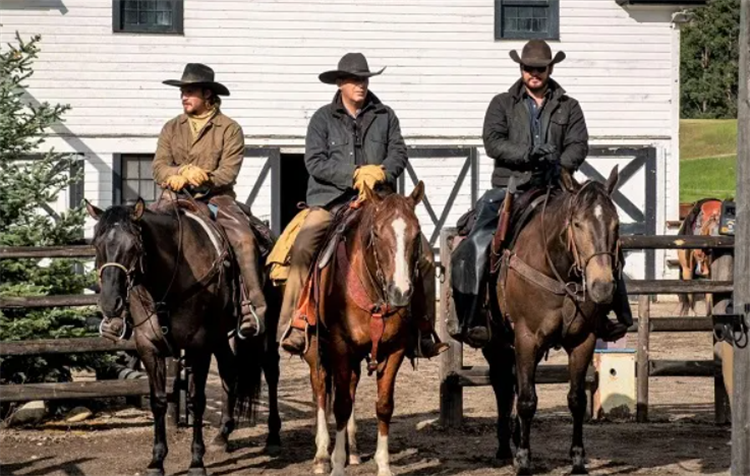 If you ever find yourself busy on a Sunday night and can't watch the latest Yellowstone season 5 episode live on the Paramount Network channel, you can catch up on the Paramount Network's website. But before you press play, you'll need to input your cable provider's login info.
Don't have cable? The platform also accepts subscribers of live streaming services, including YouTube TV and Hulu + Live TV. FYI: You can also turn on your DVR on live streaming platforms to automatically record new Yellowstone episodes. You'll just have to skip through commercials while watching.
Alternatively, fans can head over to Amazon Prime Video to stay up-to-date on Yellowstone. Lastly, iTunes, Google Play, YouTube and Vudu ;also offer the show.
When will Yellowstone season 5 be on Peacock?
For viewers who are in the mood to have an uninterrupted Yellowstone marathon, Peacock is the best place to watch the drama. NBC's streaming service has seasons 1, 2, 3 and 4 available on demand. If you don't have a subscription yet, you'll need to sign up for Peacock Premium to start watching. The base plan starts at $4.99 per month with ads or you can opt for no ads via Peacock Premium Plus for $9.99 per month.
As for when Yellowstone season 5 will become available on Peacock, folks can expect to see it in their queues at the end of 2023. Previous seasons have appeared on the streaming platform weeks after the new episodes finish airing.